Gourmet Blend from Trung Nguyen
Gourmet Blend from Trung Nguyen
Still their top-seller worldwide, Trung Nguyen's famous Gourmet Blend of all four bean varieties, in two 250-gram foil bags within decorative boxes (500 gram total, 1.2 pounds). This is the traditional House Blend coffee served at over 1000 Trung Nguyen coffeehouses throughout Southeast Asia.
Gourmet Blend is balanced for brewing in the traditional Phin filter, with added sweetened condensed milk. There is a little sour/bitter effect in the coffee profile to complement the sweetness of the milk. Gourmet Blend will also brew well in American drip machines and the French Press, just use a little less coffee to compensate for the denser, richer profile.
The Gourmet Blend "fired the shot that was heard around the world" in the Vietnamese Coffee revolution (or evolution, as we like to say). It showed the world what a multi-species coffee blend (Arabica, Robusta, Excelsa, Catimor) could taste like. Americans think only Arabica coffee is good, which is simply wrong. Trung Nguyen coffees are low in acid and smoother than American coffees, with back palate persistence and a much wider taste profile and great "mouthfeel".
Please note that this product is shipped to over 30 countries worldwide, so the packaging we are able to source often changes, but the product does not.
Box of two 250-gram bags inside, 500 grams (1.17 lb) coffee total. Ground only, no whole bean.
Sorry, we are temporarily out of the Gourmet Blend. We expect to have more before the end of the year.
More Information
Allergy note: The special butter-roast process that gives Trung Nguyen coffees their unique flavor and aroma is a proprietary recipe and we cannot promise that it is safe for individuals with severe allergies to any vegetable oil, such as soy.
We also can't promise it's vegan, but it is certified Halal and safe for lacto-vegetarians.
Customer Reviews
Write Review
Showing reviews 1-10 of 40 | Next
Low acid stunning coffee

Nothing else like it on the market. This coffee is easy to drink and a steal at the price whether you know you like the smooth taste or you are looking for something other than the over-roasted or additive flavored market alternatives. Len's quickly and consistently delivers - amazing service.

Posted by Anna on Mar 30th 2023

We love it

Our family has been using this coffee for the past 12 years. All coffee drinkers in my family loves it.

Posted by STEVE SALLOOM on May 18th 2022

Excellent office coffee

Our office goes through a LOT of coffee, and this blend is our mainstay- not everyone's favorite, but loved by all and pairs well in a half-caf pot with Rebel Joe decaf.

Posted by EazyCheazy on Dec 27th 2021

Can you say yum!

Definitely one of the tastiest blends of coffee I've ever drank!

Posted by Ellis Atkins III on Sep 12th 2021

Great coffee

Love Trung Nguyen coffee. Have been drinking it for a long time. Was introduced to it by a good friend and have used it since then. Will not buy American coffee anymore.

Posted by Leslie Ostrander on Jul 7th 2021

My favorite coffee

I've tried several vietnemes coffees. I'm so glad I came back to this one. It is so rich without the bitterness. I also really love Len's coffee. I've been ordering from them for awhile and I have never been disappointed.

Posted by Kelly on Apr 28th 2021

Can you say yum!

This coffee is amazing! Bold with chocolaty notes. This coffee will make you happy!

Posted by Ellis Atkins III on Jan 20th 2021

Very nice!

Rich,dark and smooth with chocolate overtones.

Posted by Jeff on Nov 7th 2020

bold with flavor

strong dark flavorful and smooth! Great morning drink, awake up the body in a satisfied way.

Posted by Unknown on Sep 10th 2020

Best Coffee Ever

See my review under Jean on 4/28/20. Still love this coffee.

Posted by jean on Sep 2nd 2020
Showing reviews 1-10 of 40 | Next
Latest Blog Post
These volcanic soil coffees are delicious and diverse... Read more...
Resources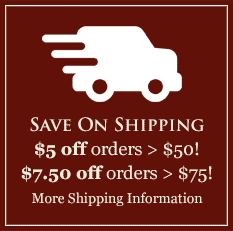 Featured Region
The Araku Valley of India
India's coffee tradition goes back 400 years or more, when a variety called Kent was first established in the Southern Hills. Arabicas predominated until the blight of 1870, when growers needed to hybridize to resistant varieties. The resultant strains had genes from Liberica and other unique, resistant species. Learn more and browse India's Araku Valley coffees here.