Gourmet Blend from Trung Nguyen
Gourmet Blend from Trung Nguyen
Still their top-seller worldwide, Trung Nguyen's famous Gourmet Blend of all four bean varieties, in two 250-gram foil bags within decorative boxes (500 gram total, 1.2 pounds). This is the traditional House Blend coffee served at over 1000 Trung Nguyen coffeehouses throughout Southeast Asia.
Gourmet Blend is balanced for brewing in the traditional Phin filter, with added sweetened condensed milk. There is a little sour/bitter effect in the coffee profile to complement the sweetness of the milk. Gourmet Blend will also brew well in American drip machines and the French Press, just use a little less coffee to compensate for the denser, richer profile.
The Gourmet Blend "fired the shot that was heard around the world" in the Vietnamese Coffee revolution (or evolution, as we like to say). It showed the world what a multi-species coffee blend (Arabica, Robusta, Excelsa, Catimor) could taste like. Americans think only Arabica coffee is good, which is simply wrong. Trung Nguyen coffees are low in acid and smoother than American coffees, with back palate persistence and a much wider taste profile and great "mouthfeel".
Please note that this product is shipped to over 30 countries worldwide, so the packaging we are able to source often changes, but the product does not.
Allergy note: The special butter-roast process that gives Trung Nguyen coffees their unique flavor and aroma is a proprietary recipe and we cannot promise that it is safe for individuals with severe allergies to any vegetable oil, such as soy.
We also can't promise it's vegan, but it is certified Halal and safe for lacto-vegetarians.
If you are vegan or if you have any concerns about allergens, we suggest our new Saigon Cafe Blend, which we can promise are free of common allergens and 100% vegan.
Customer Reviews
Write Review
Showing reviews 1-10 of 13 | Next
Excellent

Great blend!!
I mix it further with the Truong Lam (my favorite, very chocolatey) to make the perfectly balanced espresso.

Posted by Nicolas Durand on Nov 7th 2018

Wow... Just Wow...

Aside an organic Laotian coffee consumed in the mountains above Luang Prabang this is, so far, the best South East Asian coffee that I've tasted. It is wonderful, has no trace of bitterness and has just the right balance of strength & flavor without having your morning joe send you for a loop. I'll keep exploring with the help of Len's Coffees... thanks!

Posted by Jean-Pierre Diels on Aug 13th 2018

First time buyer..

I'm not much on conventional coffee, I'm an espresso drinker. But with the 100+ degree days lately I still need my caffeine but hot espresso is out of the question. So, looking online for iced coffee recipes, Vietnamese iced coffee piqued my interest. Not only for the ease of preparation, but the phin brewing straight to cup looks neat. I was recommended this coffee by several recipes. It does NOT disappoint. I WILL be buying more!

Posted by G H on Jul 22nd 2018

If you like strong, flavorful coffee...

Excellent coffee!! Wonderful tasting, strong rich blend. First tried this coffee in Viet Nam and purchasing it ever since!! Can't imagine the morning without a cup of it!!

Posted by Stephanie on Jan 18th 2018

Multi-purpose

Love as french-press and espresso w/ milk and sugar. Keeps for awhile unopened.

Posted by Unknown on Dec 5th 2017

Scrumptious! FAVORITE.

This is a luxurious cup, with smooth chocolatey tones that need no extras, just a touch of cream for the most delicious way to start the day. I first found a box of this wonderful brew at a specialty chain, and from there discovered the spectrum of delicious Heirloom Coffee (now Len's) products on your website. Customer for life!

Posted by Lelia on Sep 23rd 2017

One of the best

This is one of the best coffees I have had.

Posted by Charlia on Sep 15th 2017

Magnificent Coffee!

After visiting Vietnam and Cambodia, I became,e interested in Vietnamese coffee. Trying varieties of the civet coffee and other Vietnamese coffees, Trung Nguyen Gourmet coffee is the blend that has me hooked. It is strong, yet really smooth without the acid bite of so many strong coffees. Perfect for me.

Posted by Hugh on Aug 12th 2017

best coffee in the world

I enjoy my breakfast since I found Vietnamese coffee serving at one coffee shop a year ago which was so good. Then I look on online and able to order. I know how strong concentration need to super taste.

Posted by Insook Merida on Jun 25th 2017

Great coffee. Great service

I discovered this coffee on our trip to Vietnam about 10 years ago and was excited to find I could order it from you which I have been doing for about 8 years.

Posted by Kitty Graves on Feb 16th 2017
Showing reviews 1-10 of 13 | Next
Latest Blog Post
Direct Trade is the wave of the future, and is picking up speed. It may just save hundreds of thousands of farming communities around the globe. Read more...
Resources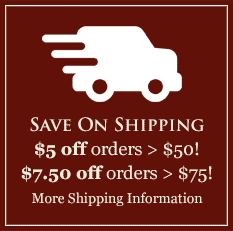 Featured Region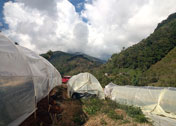 Costa Rica's Dota Tarrazu Region
"Tarrazu", like Champagne, is a restricted term that can only apply to the highly-prized coffees grown in one small mountainous region. With your help and ours, our Tarrazu coffee farmer is expanding his farm to the great benefit of the local people, the environment, and the coffee species. Learn more and browse our Costa Rica Dota Tarrazu coffees here.