Gourmet Blend from Trung Nguyen
Gourmet Blend from Trung Nguyen
Still their top-seller worldwide, Trung Nguyen's famous Gourmet Blend of all four bean varieties, in two 250-gram foil bags within decorative boxes (500 gram total, 1.2 pounds). This is the traditional House Blend coffee served at over 1000 Trung Nguyen coffeehouses throughout Southeast Asia.
Gourmet Blend is balanced for brewing in the traditional Phin filter, with added sweetened condensed milk. There is a little sour/bitter effect in the coffee profile to complement the sweetness of the milk. Gourmet Blend will also brew well in American drip machines and the French Press, just use a little less coffee to compensate for the denser, richer profile.
The Gourmet Blend "fired the shot that was heard around the world" in the Vietnamese Coffee revolution (or evolution, as we like to say). It showed the world what a multi-species coffee blend (Arabica, Robusta, Excelsa, Catimor) could taste like. Americans think only Arabica coffee is good, which is simply wrong. Trung Nguyen coffees are low in acid and smoother than American coffees, with back palate persistence and a much wider taste profile and great "mouthfeel".
Please note that this product is shipped to over 30 countries worldwide, so the packaging we are able to source often changes, but the product does not.
Allergy note: The special butter-roast process that gives Trung Nguyen coffees their unique flavor and aroma is a proprietary recipe and we cannot promise that it is safe for individuals with severe allergies to any vegetable oil, such as soy.
We also can't promise it's vegan, but it is certified Halal and safe for lacto-vegetarians.
Customer Reviews
Write Review
Showing reviews 1-10 of 30 | Next
Best Coffee Ever

Excellent full body taste, without bitterness. Slight hint of chocolate. Loved it in Vietnam in 2008. Pleasantly surprised when we found out we could order it online. Have been ordering it for many years.

Posted by jean on Apr 28th 2020

Rich coffee

It is a very rich coffee with a bit of chocolate aftertaste. Excellent.

Posted by Frank on Apr 21st 2020

Best coffee - best delivery

Grateful to Len's for access to this delicious coffee. Delivery is straightforward too. If you haven't tried Vietnamese coffee, or you have and you're craving more, this is the place to get it. Thank you!

Posted by Rebecca on Apr 21st 2020

Our favorite coffee

We fell in love with this coffee on our trip to Vietnam and after the stash we brought home ran out I was thrilled to find that Len imports it. I've been ordering from him for over 10 years.

Posted by Unknown on Apr 18th 2020

Bold, yet smooth blend

I have been using this coffee exclusively since traveling to Vietnam in 2013. The coffee is bold, smooth, and delicious.

Posted by Stephanie Cook on Mar 25th 2020

Bold yet smooth

I first tried this coffee when I was visiting Danang a year ago. I drink my coffee black. No cream and no sugar. This coffee is very flavorful but not bitter. It is one of my favorites.

Posted by Robert on Dec 7th 2019

Hands Down, THE BEST flavor coffee!

Without a doubt this is the best coffee there is. The taste, rich and dark roasted flavor. Never a burnt aftertaste or weak taste!

Posted by Stephanie on Nov 23rd 2019

Makes my morning!!

I enjoy this coffee every morning. Always has a smooth and rich flavor. It definitely makes my morning better!

Posted by Unknown on Oct 23rd 2019

Great coffee and service

Awesome coffee and service

Posted by Unknown on Jul 30th 2019

Highly recommended!

Living in a rural area with no coffee shops, being able to make delicious satisfying coffee at home is essential. This coffee blend is magnificent: generous mouth feel, rich chocolate notes, rounded full flavor. Recommend you give it a try.

Posted by matilda on Jul 20th 2019
Showing reviews 1-10 of 30 | Next
Latest Blog Post
We're doing everything we can to help! Read more...
Resources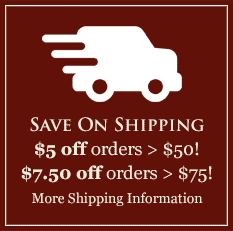 Featured Region
Brazil's Poços de Caldas
There is no other terroir in the world similar to the unique microclimate of Poços de Caldas, which is angled perfectly toward the sun. Poços de Caldas receives sharply divided day and night periods that begin with early morning sun full-on till 4 pm. The soil is enriched by volcanic minerals and rainforest humus. Learn more and browse Brazilian Volcano Coffees here.