Office Coffee 10-Pound Pack
Office Coffee 10-Pound Pack
Our best blends for office coffee that will make every coffee drinker happier than a clam in sand! Developed by master roaster Len to give two distinct profiles. You can buy one of 4 options: All Silky : Smooth (Medium Roast), all Dark & Stormy (Dark/Harlequin Roast), or a mix of 6/4lb with 6 pounds of one blend and 4 pounds of the other. These are coffees that would normally retail at $16 a pound or more, available at 40% less for wholesale orders for offices. What a bargain!
These are 10 lb packages of whole bean coffees packed in five 2 pound bags for appropriate fresh use and storage, letting you choose your grind level for drip, carafe, pour-over, percolator or espresso.
Allow 2 days time for fresh, on-demand roasting for your order, please. This is a special $85 introductory sale price for a limited time.
Latest Blog Post
We're doing everything we can to help! Read more...
Resources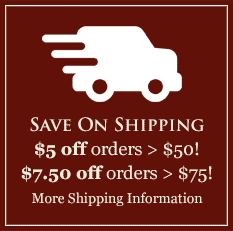 Featured Region
Brazil's Poços de Caldas
There is no other terroir in the world similar to the unique microclimate of Poços de Caldas, which is angled perfectly toward the sun. Poços de Caldas receives sharply divided day and night periods that begin with early morning sun full-on till 4 pm. The soil is enriched by volcanic minerals and rainforest humus. Learn more and browse Brazilian Volcano Coffees here.