Saigon Blend DeCaf
We are the only coffee merchants in the USA to offer full DeCaf coffee with premium high-altitude Robusta from Dalat, Vietnam. This is an extraordinary blend of Vietnamese Arabica decaf beans in a medium-dark roast, with the signature chocolatey, buttery taste profile of Cafe Sua Da.
Sourced through our partners in Dalat, these beans are premium quality, 100% direct trade, all-ripe beans with a smooth, low acidity. Our taste testers really could not determine which samples were decaf!
8 ounce bags, please choose drip grind or whole bean. The drip grind is perfectly sized for Phin and French Press Brewing, and works well in drip machines. 98% caffeine-free.
Customer Reviews
Write Review
Previous | Showing reviews 11-19 of 19
Fabulous for Vietnames iced coffee

Do you know how difficult it is to find decaf Vietnamese coffee? I had such superb ice Vietnamese coffee in Vietnam in 2017, never able to reproduce it here until I tried the Saigon Blend Decaf, and followed the instructions. Rich, intense, smooth...so delicious. My husband and I look forward to it every day.

Posted by Vivian O. on Sep 9th 2020

Finally! A Decaf Option

We have loved Vietnamese coffee ever since traveling to Vietnam a few years ago. While some restaurants make an attempt, the result never tastes authentic. We've learned to make our own Vietnamese cups of coffee at home, but the caffeine was an issue. Finally, we have discovered this decaf ground coffee. What a delight! The result is a delicious and authentic Vietnamese coffee without the extra caffeine buzz. We couldn't be happier.

Posted by Susanne F. on Aug 6th 2020

Best decaf coffee!

As a young person who cannot have caffeine, it's been a struggle to find delicious, caffeine free coffee. But Len's Coffee is amazing!! Highly recommend.

Posted by Cameron on Jul 29th 2020

Enchanted

This has become my husband and my favorite morning coffee. We drink decaf and it's hard to find a good one that appeals to both of us. This one does it. It has the rich full flavor my spouse goes for and the delicate array of aromas that appeals to me. I grind it on regular drip setting using about 1 TBS for each 5 oz., plus one "for the pot." Then brew in my basic Mr. Coffee. The only problem is stopping after my second cup.

Posted by Cameron Sacarny on May 9th 2020

Another Great DeCaf/Low Caffeine Choice

I was spoiled on Passiona when it is was available, and was glad to see Len's offer the Saigon Amorata that I have been drinking for the past two years. I thought I would try this Saigon Blend DeCaf just for a change. Glad I did! This is an excellent tasting smooth coffee and ranks right up there with Amorata. Now I have at least two great DeCaf/Low Caffeine choices. [I will be trying the American Blend next.]

Posted by Ed on May 7th 2020

Great Aroma

Best Decaf coffee I've ever had. The smell is fabulous. No bitterness. I love this hard to find coffee.

Posted by Unknown on Mar 27th 2020

Mornings are great again with Saigon Blend Decaf!

I love the flavor and strength of this decaf. Who knew I would once again enjoy coffee when I gave up caffeine? This is a delicious blend that does not take a back seat to caffeinated coffees.

Posted by Unknown on Nov 3rd 2018

No Caffeine!

I imagined (since I do in fact drink caffeinated coffee) that decaf would be terrible. I LIKE not having coffee jitters and look forward to my espressos each morning.

Posted by Unknown on Jul 1st 2018

Life is good with SaigonBlend Decaf!

I recently had to give up caffeine and despaired that I could no longer enjoy Vietnamese coffee. But life is good again because the Saigon Blend Decaf is really delicious, smooth and rich. It makes my mornings happy again!

Posted by Unknown on Mar 7th 2018
Previous | Showing reviews 11-19 of 19
Latest Blog Post
These volcanic soil coffees are delicious and diverse... Read more...
Resources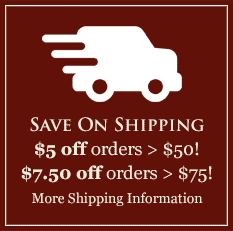 Featured Region
The Araku Valley of India
India's coffee tradition goes back 400 years or more, when a variety called Kent was first established in the Southern Hills. Arabicas predominated until the blight of 1870, when growers needed to hybridize to resistant varieties. The resultant strains had genes from Liberica and other unique, resistant species. Learn more and browse India's Araku Valley coffees here.