Blue Vanilla Ginger Tea - Made for Icing!
Blue Vanilla Ginger Tea - Made for Icing!
"Blue Vanilla Snow Cone meets Jamaica Ginger Beer" is how Len describes this tea, but this falls so short of the delight that this tea inspires. Even hardened "I don't like tea" people are drinking 2 or 3 cups of this iced; it is really refreshing, comforting and compelling!
It's a simple blend of Vietnamese ginger, Vietnamese Organic White Tea, Vietnamese Organic Pea Flowers and vanilla powder in perfect balance. The delightful blue hue is an eye pleaser, and comes from the incredibly health-promoting pea flower natural blue color.
The ginger is mild and does not bite, but is nevertheless quite strong and present in the flavor and aftertaste.
You really have to try it to appreciate how wonderful it is.
Pouch of 6 individual teabags, each make about an 8-10 ounce serving.
More Information
The health benefits of ginger are many:
Gingerol is the main bioactive compound in ginger. It's responsible for much of ginger's medicinal properties.
Gingerol has powerful anti-inflammatory and antioxidant effects, according to research. For instance, it may help reduce oxidative stress, which is the result of having an excess amount of free radicals in the body. It is used to treat nausea and is said to have weight loss benefits, improve blood sugar handling and kidney function, and much more.
Most of butterfly pea flower's benefits are due to its supply of antioxidants, which are responsible for its signature blue color. It's a great source of antioxidants, including:
anthocyanin, such as ternatins, some of the same types found in superfoods like berries, cherries and red wine
kaempferol
myricetin glycosides
gallic acid
p-Coumaric acid
It also contains cyclotides, microproteins that help form connective tissues in plants.
And of course, white tea is super-high in polyphenols called catechins.
Polyphenols are plant-based molecules that act as antioxidants inside the body. Antioxidants protect the cells from damage by compounds called free radicals. White tea is also said to assist circulation, reduce inflammation, and lower the risk of heart disease.
=====
We make no medical claims for this product and invite you to research these ingredients on your own if you want to know more about their possible health benefits :-)
Customers also viewed
Latest Blog Post
These volcanic soil coffees are delicious and diverse... Read more...
Resources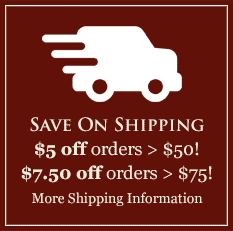 Featured Region
The Araku Valley of India
India's coffee tradition goes back 400 years or more, when a variety called Kent was first established in the Southern Hills. Arabicas predominated until the blight of 1870, when growers needed to hybridize to resistant varieties. The resultant strains had genes from Liberica and other unique, resistant species. Learn more and browse India's Araku Valley coffees here.