Sale Page
Don't forget, in addition to the sales here on this page, you can also save 10% off everything else on the website with discount code CATSAWAY
This coupon code works on everything on the website except the sale items here on this page (they're already discounted so far we couldn't afford to stack an additional 10%, sorry!). Code expires Monday night, February 19, at midnight.
Questions or problems? Len is in midair over the Pacific Ocean, so emails sent to the main email account won't reach him for a while. If you need help, Melanie is reachable in her home office Thursday evening until midnight via email at webmaster@lenscoffee.com.
These items are NOT available in wholesale quantities. We reserve the right to limit quantities on all items.
Latest Blog Post
We can't stop drinking these! The Happy Place Cascara-Hibiscus Blend is astounding hot plain or as a latte, 50/50 with milk. And the new Saigon Legend: Civet Edition is our "Magnum Opus" for 2017. Read more...
Resources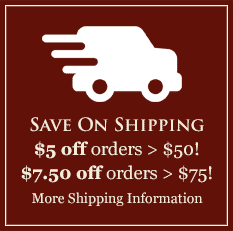 Featured Region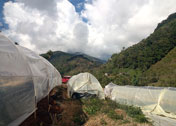 Costa Rica's Dota Tarrazu Region
"Tarrazu", like Champagne, is a restricted term that can only apply to the highly-prized coffees grown in one small mountainous region. With your help and ours, our Tarrazu coffee farmer is expanding his farm to the great benefit of the local people, the environment, and the coffee species. Learn more and browse our Costa Rica Dota Tarrazu coffees here.