Coffee Press (often called the French Press)
Coffee Press (often called the French Press)
A French Press, also known as a coffee press or coffee plunger, is a simple way of brewing an extremely flavorful cup of coffee with easy cleanup and minimal effort and counter space.
We get in various lots from time to time and your press may not look exactly like the picture. We will match the closest style. These are all top-quality tempered-glass presses that last for years, similar to what we use in our seminars and for daily brewing here.
Note that measures are approximate. A 32-ounce press will have about 27 ounce pour-out capacity, which will fill two full-size travel mugs generally, or up to 6 or 7 regular cups.
(See instructional video below)
More Information
The Presses we offer are our favorites because they can be completely disassembled, making them easy to clean. All parts can be placed in the dishwasher, and this allows the press to be totally cleaned, unlike single-piece versions that may trap materials in the crevices.
Steel or plastic?
The choice between steel and plastic is as much aesthetic as practical. Some people simply prefer steel. However, the plastic casing is remarkably durable and helps protect the glass from impact. The plastic dose not come into contact with your coffee.
Brewing overview: The lid and plunger are removed, and ground coffee added to the glass container at a ratio of 1 tablespoon per cup of coffee desired. Then hot water is added to the ground coffee (we recommend about 195° F). The coffee circulates freely in the water, allowing maximum flavor to be released. Then, after 4 minutes or so, you replace the plunger lid and press the plunger gently but firmly down as far as it will go. This filters out all the coffee grounds and leaves the brewed coffee on top, ready to be poured out and enjoyed.
Complete brewing instructions:
Latest Blog Post
Direct Trade is the wave of the future, and is picking up speed. It may just save hundreds of thousands of farming communities around the globe. Read more...
Resources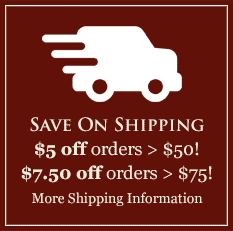 Featured Region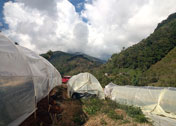 Costa Rica's Dota Tarrazu Region
"Tarrazu", like Champagne, is a restricted term that can only apply to the highly-prized coffees grown in one small mountainous region. With your help and ours, our Tarrazu coffee farmer is expanding his farm to the great benefit of the local people, the environment, and the coffee species. Learn more and browse our Costa Rica Dota Tarrazu coffees here.