Our Best Decaf! American Blend, water process
Our Best Decaf! American Blend, water process
DeCaf and Low Caffeine coffees are increasingly in demand, as more people want to drink more coffee and want the taste and health benefits but not the caffeine. Most coffee producers don't spend time creating gourmet DeCaf and Half Caff offerings. We do! Try this amazing blend of "American" coffees from South and Central America, produced in Harlequin Roast to capture the best essence of each component origin. This is DeCaf without compromise! We promise you can serve this to guests and they will have no clue it isn't a premium regular caffeinated coffee.
We blend all-natural Swiss Water Process Honduras PacaVita Arabica with Colombian Sugarcane DeCaf that have wonderful taste profiles with butter and chocolate and caramel tones, in separate roast levels for a Harlequin Roast treatment that maximizes the broad taste profile of these coffees.
Be sure to have a wonderful decaf for holiday guests that would love to enjoy some coffee in the evening with your signature (or Marie Callender!) pumpkin pie.
97% caffeine free and 100% full of flavor! 8 ounce, please select drip grind or whole bean.
Latest Blog Post
We're doing everything we can to help! Read more...
Resources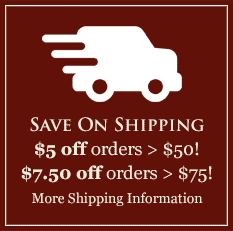 Featured Region
Brazil's Poços de Caldas
There is no other terroir in the world similar to the unique microclimate of Poços de Caldas, which is angled perfectly toward the sun. Poços de Caldas receives sharply divided day and night periods that begin with early morning sun full-on till 4 pm. The soil is enriched by volcanic minerals and rainforest humus. Learn more and browse Brazilian Volcano Coffees here.