Our Best Decaf! American Blend, water process
Our Best Decaf! American Blend, water process
DeCaf and Low Caffeine coffees are increasingly in demand, as more people want to drink more coffee and want the taste and health benefits but not the caffeine. Most coffee producers don't spend time creating gourmet DeCaf and Half Caff offerings. We do! Try this amazing blend of "American" coffees from North, South and Central America, produced in Harlequin Roast to capture the best essence of each component origin. This is DeCaf without compromise! We promise you can serve this to guests and they will have no clue it isn't a premium regular caffeinated coffee.
We select from organic Mexican and Colombian and Brazil water process coffees that are pure and simple, and have wonderful taste profiles with butter and chocolate and caramel tones, plus a special new ingredient: Bolivian beans! We preserve the sharp, fruity tones of the Colombian by using a Light Roast, then blend it with darker roasts of the Mexican and Brazil.
97% caffeine free and 100% full of flavor! 8 ounce, please select drip grind or whole bean.
Latest Blog Post
Direct Trade is the wave of the future, and is picking up speed. It may just save hundreds of thousands of farming communities around the globe. Read more...
Resources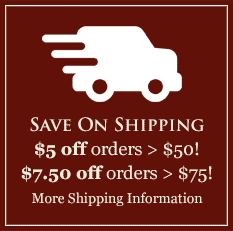 Featured Region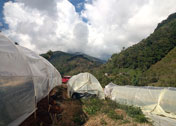 Costa Rica's Dota Tarrazu Region
"Tarrazu", like Champagne, is a restricted term that can only apply to the highly-prized coffees grown in one small mountainous region. With your help and ours, our Tarrazu coffee farmer is expanding his farm to the great benefit of the local people, the environment, and the coffee species. Learn more and browse our Costa Rica Dota Tarrazu coffees here.