Trung Nguyen Creative 4 (Premium Culi) Coffee
Trung Nguyen Creative 4 (Premium Culi) Coffee
Blend of culi (single, unsplit) beans of Arabica, Robusta, Chari and Catimor. Strong, very full-bodied and intense, with layers of complexity. One of the most popular coffees served by our café and coffee shop customers since 2005. 340g (12 oz) ground coffee suitable for Press, drip machine or Phin filter brewing.
Please select 340 gram ground or whole bean (250 gram).

We're sorry, due to importing difficulties we are out of Creative 4 drip grind, and have only a few whole bean left. We have to limit purchases to 3 whole bean bags so more customers can have access to some...

More Information
This coffee is a gourmet's dream blend. Trung Nguyen puts together carefully selected Culi (unsplit "peaberries") from 4 different varieties. A lot of care and balancing goes into this coffee, and Trung Nguyen is rewarded by many loyal Vietnamese drinkers who proclaim this their favorite brew.
There are a lot of complex flavors in this coffee, and it also runs a little to the bitter and acid tastes, which is a plus for people who want a full-bodied coffee experience. If you like strong coffee, double up on this one and go for the gusto! In winter this is a comfort coffee, with its rich, appetite-awakening flavor and aroma.
Many restaurants and coffeeshops serve this coffee as their one, representative "Vietnamese coffee" in the Phin single-serving filter. Sometimes fans of this coffee will double it up in the small filter and drink it espresso-strength.
Culi-based coffees have an edge to them that is lost if stored in the fridge as iced coffee concentrate. Drink it fresh... and brew it right onto ice if you can. It's a sipping coffee when made strong, delightful in every taste.
At one level tablespoon per coffee you get a mild but broad taste. At 1.5 or 2 tablespoons you get that intense flavor it is famous for.
As with most Vietnamese coffees, if you can control the temperature you can get different effects. At 185° brewing you accent all the extra flavor tones and the chocolate/vanilla hints. At 205° you lose those flavor tones and get a more American-style coffee.
Allergy note: The special butter-roast process that gives Trung Nguyen coffees their unique flavor and aroma is a proprietary recipe and we cannot promise that it is safe for individuals with severe allergies to any vegetable oil, such as soy.
We also can't promise it's vegan, but it is certified Halal and safe for lacto-vegetarians.
Customer Reviews
Write Review
Showing reviews 1-10 of 40 | Next
Whole Beans #4

Love this coffee in any form. I always try to buy pounds at a time!!! I hate to be withought. Nothing tastes as good.

Posted by Sara on Apr 27th 2022

Always in My Order

Simply one of the best. I always include a couple of bags when ordering. Suggest using cone filters as others drain really slow.

Posted by BENJAMIN TAYL0R on Apr 6th 2022

Super coffee!

I have been using this coffee for several years with a comment of one word… OUTSTANDING! Everyone one who has tasted this coffee always says, "Where can I get some of this coffee?"

Posted by Thomas Benson on Feb 23rd 2022

Wonderfully strong

We grind freshly every morning & usually combine with Mexican Mocha to make in our RIO VAPORE espresso machine.

Posted by David on Aug 4th 2021

Full of flavors

The number 4 is a rich coffee with a stronger brew with subtle chocolate tones.

Posted by Don Barth on Jul 11th 2021

What a find!

Takes me back to my trip to Vietnam. Add a little condensed milk and I am a happy camper every morning.

Posted by A-M on Jul 8th 2021

love it !

cannot be without this #4 - so good and deep... hubby usually brings it home from vietnam, but has not been able to travel... we tried other coffees that we can get in the usa- but non will do! love #4.

Posted by Unknown on May 10th 2021

The best coffee EVER

I visited Vietnam in 2013 and to this day, it's one of my favorite vacations. The people, the scenery, and most definitely the coffee! I knew i had to bring some home, so i went into a little convenience store and asked the owner what coffee he would recommend. He steered me right, because Trung Nguyen Creative 4 is, to me, the best coffee i've ever had. It is super creamy, a bit chocolatey, there is absolutely no bitter bite at the end.

Posted by kathy on Dec 24th 2020

LOVE THIS COFFEE!

I became aware of this coffee when a friend brought some back from Vietnam to give as gifts for his friends. I fell in love with the flavor and aromatics before during and after indulging. My kids and their spouses raved about it also.

Posted by Tom on Sep 4th 2020

a sweet stimulating brew

One of my favorites for sure. The beans nave a slight sweetness to them that allows the coffee to be enjoyed without an added sweeter. The caffeine content clears out the cobwebs beginning the start of a good day but not an over caffeinated jittery start. I enjoy it hot and the morning and on occasion cold in the afternoon.

Posted by Kimmie Gascon on Aug 15th 2020
Showing reviews 1-10 of 40 | Next
Latest Blog Post
These volcanic soil coffees are delicious and diverse... Read more...
Resources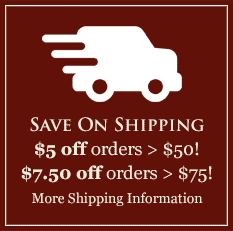 Featured Region
The Araku Valley of India
India's coffee tradition goes back 400 years or more, when a variety called Kent was first established in the Southern Hills. Arabicas predominated until the blight of 1870, when growers needed to hybridize to resistant varieties. The resultant strains had genes from Liberica and other unique, resistant species. Learn more and browse India's Araku Valley coffees here.