Trung Nguyen Creative 4 (Premium Culi) Coffee
Trung Nguyen Creative 4 (Premium Culi) Coffee
Blend of culi (single, unsplit) beans of Arabica, Robusta, Chari and Catimor. Strong, very full-bodied and intense, with layers of complexity. 340g (12 oz) ground coffee suitable for Press, drip machine or Phin filter brewing.
Please select 340 gram ground or whole bean (250 gram).

More Information
This coffee is a gourmet's dream blend. Trung Nguyen puts together carefully selected Culi (unsplit "peaberries") from 4 different varieties. A lot of care and balancing goes into this coffee, and Trung Nguyen is rewarded by many loyal Vietnamese drinkers who proclaim this their favorite brew.
There are a lot of complex flavors in this coffee, and it also runs a little to the bitter and acid tastes, which is a plus for people who want a full-bodied coffee experience. If you like strong coffee, double up on this one and go for the gusto! In winter this is a comfort coffee, with its rich, appetite-awakening flavor and aroma.
Many restaurants and coffeeshops serve this coffee as their one, representative "Vietnamese coffee" in the Phin single-serving filter. Sometimes fans of this coffee will double it up in the small filter and drink it espresso-strength.
Culi-based coffees have an edge to them that is lost if stored in the fridge as iced coffee concentrate. Drink it fresh... and brew it right onto ice if you can. It's a sipping coffee when made strong, delightful in every taste.
At one level tablespoon per coffee you get a mild but broad taste. At 1.5 or 2 tablespoons you get that intense flavor it is famous for.
As with most Vietnamese coffees, if you can control the temperature you can get different effects. At 185° brewing you accent all the extra flavor tones and the chocolate/vanilla hints. At 205° you lose those flavor tones and get a more American-style coffee.
Allergy note: The special butter-roast process that gives Trung Nguyen coffees their unique flavor and aroma is a proprietary recipe and we cannot promise that it is safe for individuals with severe allergies to any vegetable oil, such as soy.
We also can't promise it's vegan, but it is certified Halal and safe for lacto-vegetarians.
Customer Reviews
Write Review
Showing reviews 1-10 of 28 | Next
Len's and Trung Nguyen I love it

been buying from Len's ever since a return to the states from Singapore in 2011. In singapore I could visit the Trung Nguyen Coffee shop to replenish my supply. when I came home after 11 years away I was so chuffed to find Len's.

my last order was lost but Len quickly sorted and I got my coffee yesterday. always helpful

thank you Len

Posted by andy benbow on Apr 18th 2020

Favorite

I went to Vietnam in 2016 and tasted this coffee. It was immediate love. I have been purchasing ever since. Nothing else compares in my opinion. I love the full bodied chocolaty taste. Its delightful.

Posted by Sharyn Sawyer on Apr 8th 2020

Tasty coffee

I tasted this coffee while traveling by Vietnam and my guide showed which coffee was. I bought some and since that time I tried to get more. Really tasty!!!

Posted by Virginia on Jan 11th 2020

Wonderful flavor

This is a deliciously smooth coffee with subtle
undertones of chocolate. Just wonderful!

Posted by janvictor@mac.com on Jan 2nd 2020

Really the only coffee you should drink

Trung Nguyen coffee is a really such a chocolate, rich pleasure every morning. I have to make it myself these days as I've moved back to the states from Singapore where there was a Trung Nguyen Coffee shop that I loved to visit for a fresh cup and a couple bags to take home.
Order a bag from Len's, you won't be disappointed (get a tin Vietnamese pour over pot too)

Posted by Andy Benbow on Aug 6th 2019

Delicious!

I had been drinking the #5 but wanted to step my caffeine intake down a notch. #4 is still rich and deep and yummy and strong!

Posted by Unknown on Jul 19th 2019

Chocolate

A fabulous coffee. I can't drink a chocolate coffee daily, but it is a must for me.

Posted by Karen D Masters on Jul 6th 2019

Fab TN beans

These are wonderful. So happy that Len's been importing TN beans. We love to mix 50-50 with Mocharagua beans for our morning espresso or cap.

Posted by Unknown on Jun 1st 2019

My Go To Coffees

Trung Nguyen Creative 4 (Premium Culi) Coffee is my first go to coffee, followed by Saigon Café Blend. These two come the closest to what a purchased at the state's department store in Saigon. Two other coffee's we also like are Brazil Adrano Volcano Coffee from Poços de Caldas and Out of Africa, Blended Arabicas

Posted by Benjamin Taylor on Mar 10th 2019

Satisfying Taste

My nephew visited Vietnam and brought back great tasting coffee. Sang Tao #4 is my new favorite. Taste great! I recommend to all who enjoy coffee.

Posted by Howard on Mar 4th 2019
Showing reviews 1-10 of 28 | Next
Latest Blog Post
We're doing everything we can to help! Read more...
Resources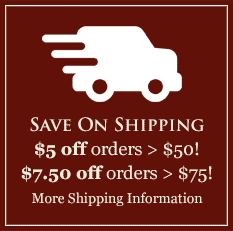 Featured Region
Brazil's Poços de Caldas
There is no other terroir in the world similar to the unique microclimate of Poços de Caldas, which is angled perfectly toward the sun. Poços de Caldas receives sharply divided day and night periods that begin with early morning sun full-on till 4 pm. The soil is enriched by volcanic minerals and rainforest humus. Learn more and browse Brazilian Volcano Coffees here.