Vietnamese Dalat Bourbon Arabica
Vietnamese Dalat Bourbon Arabica
100% pure fresh-roasted Indochine Estates heirloom Bourbon Arabica beans, shipped to us as green coffee beans, then roasted fresh by a local roaster, and finally vacuum-packed while still optimally fresh in foil one-way-vent bags. Indochine Estates is one of our favorite suppliers to work with because not only do they grow a delicious heirloom variety of Arabica on their multi-generation family farms, they are also deeply involved in their local community and sustainable growing pratices. The coffee bushes are sheltered by avocado trees, which is turn are sheltered by persimmon trees. This provides the right amount of shade and enables triple harvesting from the same plot of land.
Bourbon Arabica beans are characterized by a roundness and mellowness of flavor that modern arabicas often lack, coupled with a balanced acidity and smooth mouthfeel. The trees these beans grow on were preserved on Indochine's estate farms when everyone else was re-planting their farms with modern hybrids, and we're very glad that they were! 8 oz bag roasted coffee, Medium roast. Please select ground or whole bean.
Latest Blog Post
We can't stop drinking these! The Happy Place Cascara-Hibiscus Blend is astounding hot plain or as a latte, 50/50 with milk. And the new Saigon Legend: Civet Edition is our "Magnum Opus" for 2017. Read more...
Resources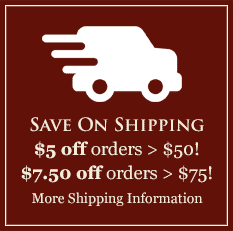 Featured Region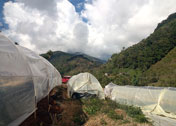 Costa Rica's Dota Tarrazu Region
"Tarrazu", like Champagne, is a restricted term that can only apply to the highly-prized coffees grown in one small mountainous region. With your help and ours, our Tarrazu coffee farmer is expanding his farm to the great benefit of the local people, the environment, and the coffee species. Learn more and browse our Costa Rica Dota Tarrazu coffees here.