Vietnamese Dalat Highlands Robusta (non-peaberry)
Vietnamese Dalat Highlands Robusta (non-peaberry)
Vietnamese Robusta is the secret ingredient in Italian espresso. Its lush body, chocolatey taste, and excellent aftertaste are a product of the rich soil in Vietnam, and the fact that they are able to sun-dry the coffee cherries, which develops Robusta's natural sweetness. This highland Robusta is extremely high-quality and hand graded, and has the smoothest taste profile of any Robusta we have ever tried. Due to its freshness (particularly in the Light Roast) it has notes of maple sugar and butter.
Why Robusta? Coffee drinkers are evenly divided between "front palate" people and "back palate" people. We find that people who respond well to Vietnamese coffees in general tend to be "back palate" people, and Robusta excites primarily the back of the palate. In particular, Vietnamese high-altitude Robusta has developed indigenously to be almost its own subspecies, and the gourmet Robusta from this region is exceptionally delicious, quite unlike the low-altitude versions and Brazilian Robusta.
Our new Light Roast option brings the USA a Robusta like it has never seen! This ultra-smooth highland Robusta was so well sorted that we were able to produce a light roast without worrying about smaller bean sizes roasting unevenly, which was a rare opportunity we have seized on in order to bring a Light Roast Robusta to the many people who have requested it.
8 oz bag roasted coffee, select Light, Medium Roast, or Harlequin Roast (2-temperature base of dark with lesser amount of Light) and ground or whole bean. High in caffeine.
Customer Reviews
Write Review
Best robusta in the world

Dalat Peaberry is the bomb. Well worth the price, although I look forward to being able to buy full pound bags when it is back in season. I mix mine half and half with a dark roast Columbian Supremo arabica, and the result is the best cup of coffee I've ever tasted.

Posted by Bill on Aug 20th 2019

Only one

Only place I can find this secret ingredient for my espresso blend. Vietnamese Dalat Highlands Peaberry Robusta Is always fresh roasted and shipped quick. Customer service is great with quick honest responses. I have and will reorder

Posted by 66spencer@gmail.com on May 10th 2018

Great for first timers

This is the second Vietnamese ground that I've tried as recently as this morning. I used sweeten condensed milk and at first it looked lighter so I was worried about the taste. But to my surprise, it smelled and tasted very sweet. I think of it as one of the lighter versions, but good enough to do its work.

I think this is excellent for those trying Vietnamese grounds for the first time.

Posted by Jose I Alvarado Zayas on Mar 21st 2017
Latest Blog Post
We're doing everything we can to help! Read more...
Resources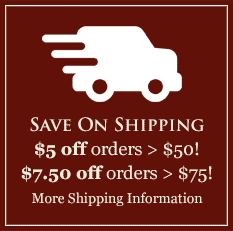 Featured Region
Brazil's Poços de Caldas
There is no other terroir in the world similar to the unique microclimate of Poços de Caldas, which is angled perfectly toward the sun. Poços de Caldas receives sharply divided day and night periods that begin with early morning sun full-on till 4 pm. The soil is enriched by volcanic minerals and rainforest humus. Learn more and browse Brazilian Volcano Coffees here.