Trung Nguyen Buon Me Thuot S Special Coffee Blend
Trung Nguyen Buon Me Thuot S Special Coffee Blend
A blend of Arabica, Robusta, Chari (Excelsa) and Catimor beans, in line with Gourmet Blend. In traditional Vietnamese roasting and flavor balancing style, Trung Nguyen created a trademark "every occasion" coffee with a rich, broad flavor and buttery mouthfeel, with excellent aftertaste and keeping qualities. This is a highly affordable coffee with great heritage, sophisticated balance and many hints of chocolate, fruit and nut. The 500 gram bag is more than a pound of coffee, about 17.6 ounces.
Over the last 11 years that we have been selling Trung Nguyen coffee, we have seen the S Blend climb to the top-selling spot in the lineup of Vietnamese coffees! You can't beat the price and value combination. We have had to increase the price $.50 recently due to rising prices from Trung Nguyen, but that is the only increase since 2012.
NOTE: New shipment has arrived on December 24th!

Want to try a quintessentially Vietnamese coffee with the traditional "butter roast", but not sure which coffee to try first? Start with the Buon Me Thuot Special!

Allergy note: The special butter-roast process that gives Trung Nguyen coffees their unique flavor and aroma is a proprietary recipe and we cannot promise that it is safe for individuals with severe allergies to any vegetable oil, such as soy.
We also can't promise it's vegan, but it is certified Halal and safe for lacto-vegetarians.
If you are vegan or if you have any concerns about allergens, we suggest our new Saigon Cafe Blend, which we can promise are free of common allergens and 100% vegan.
Customer Reviews
Write Review
Previous | Showing reviews 11-20 of 24 | Next
Love

Got this as a gift earlier this year, now can't imagine my morning coffee without it. Flavorful without the strong acidity and doesn't upset my stomach like some other blends out there.

Posted by JoshieJ on May 3rd 2018

Best Coffee Ever!

This coffee is delicious, I have tried it first time in Vietnam and fell in love with it every since. I really recommend it as well as this website and their great and fast service.

Posted by Luana on Apr 28th 2018

Delicious

Best cup of coffee. Smooth, rich, full flavor and such a wonderful aroma!

Posted by susan carlisle on Apr 28th 2018

Authentic

Just returned from Vietnam absolutely craving this coffee. It arrived quickly and is perfect. I am thrilled to know I can get it.

Posted by Bethe on Mar 26th 2018

Never Bitter

I have been drinking this blend for several years. I have yet to find anyone that I serve it to say a negative thing about it. It's good hot and makes a really good iced coffee.

Posted by bwnaplesidaho on Mar 8th 2018

Stellar Find!

Smooth and delicious. Full flavor with a hint of cocoa that is Trung Nguyen Buon Me Thout S coffee balanced and rich. Great value as well! Very pleased with this blend.

Posted by Unknown on Feb 20th 2018

Unsurpassed Flavor!

Our first encounter with this coffee was in Hoi An Vietnam last December (2016). The flavor, aroma and texture of this coffee was superior to any coffee we had tasted. We purchased a couple of bags to bring home with us. We were pleased to learn of Len's Coffee as a domestic source for this product. We have introduced a few friends to this product and they, like us, are devotees of Trung Nguyen Buon Me Thout S coffee.

Posted by Mike Hackbarth on Dec 18th 2017

perfect coffee

We first had this coffee on a trip to Vietnam, and we brought several bags of it back with us. We were dreading the day when we ran out, and then we found this site. Saved! This coffee is just perfect - never bitter no matter how strong we make it, and it's as good iced as hot.

Posted by Terry Wheeler on Jul 6th 2017

DELICIOUS!

This coffee is wonderful. Trung Nguyen coffees are the best tasting coffees I have ever had.

Posted by Kathryn A Minicozzi on May 21st 2017

Delicious and addicting

several months back we were in an ice cream shop( of all places) and noticed Vietnamese coffee . We had never heard of it. My wife looked it up and bought a few bags of it and a few phin filters to try . We are long time Starbucks lovers and also have 2 nespresso machines at home . This coffee ruined us. We haven't been able to drink anything else since . On a recommendation we tried the " s " blend . Rich, dark and so ,so smooth . We've tried several others , and will eventually try all the different blends , but so far this blend is our favorite . Only negative thing I can say is this coffee is addicting, and you won't want to drink anything else ,

Posted by Kent on Mar 13th 2017
Latest Blog Post
Our creative muse demands expression... this is our way of bringing more creative blending to your table (or cup). Read more...
Resources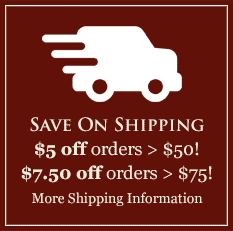 Featured Region
Brazil's Poços de Caldas
There is no other terroir in the world similar to the unique microclimate of Poços de Caldas, which is angled perfectly toward the sun. Poços de Caldas receives sharply divided day and night periods that begin with early morning sun full-on till 4 pm. The soil is enriched by volcanic minerals and rainforest humus. Learn more and browse Brazilian Volcano Coffees here.