Trung Nguyen Buon Me Thuot S Special Coffee Blend
Trung Nguyen Buon Me Thuot S Special Coffee Blend
A blend of Arabica, Robusta, Chari (Excelsa) and Catimor beans, in line with Gourmet Blend. In traditional Vietnamese roasting and flavor balancing style, Trung Nguyen created a trademark "every occasion" coffee with a rich, broad flavor and buttery mouthfeel, with excellent aftertaste and keeping qualities. This is a highly affordable coffee with great heritage, sophisticated balance and many hints of chocolate, fruit and nut. The 500 gram bag is more than a pound of coffee, about 17.6 ounces.
Over the last 11 years that we have been selling Trung Nguyen coffee, we have seen the S Blend climb to the top-selling spot in the lineup of Vietnamese coffees! You can't beat the price and value combination.
Want to try a quintessentially Vietnamese coffee with the traditional "butter roast", but not sure which coffee to try first? Start with the Buon Me Thuot Special!

More Information
Allergy note: The special butter-roast process that gives Trung Nguyen coffees their unique flavor and aroma is a proprietary recipe and we cannot promise that it is safe for individuals with severe allergies to any vegetable oil, such as soy.
We also can't promise it's vegan, but it is certified Halal and safe for lacto-vegetarians.
If you are vegan or if you have any concerns about allergens, we suggest our new Saigon Cafe Blend, which we can promise are free of common allergens and 100% vegan.
Customer Reviews
Write Review
Previous | Showing reviews 11-20 of 34 | Next
Great flavor

I discovered this coffee and another when visiting Vietnam. It has great flavor and now I keep some at home.

Posted by Mark on Feb 4th 2019

Best!

rather mild; still my favourite

Posted by Dean0 on Jan 16th 2019

Delicious!

I tasted this coffee while in Vietnam and am now hooked. It's a smooth chocolate treat and something to enjoy every morning.

Posted by Sharyn Sawyer on Dec 23rd 2018

Taste and Value

Never disappointed by coffee purchased from Len's Coffee. This coffee doesn't disappoint as your everyday go to for an excellent cup of coffee. Well rounded, smooth taste. A coffee for friends and guests alike. Kudos to Len and his family for always looking after their customers.

Posted by George Bliven on Nov 14th 2018

Delicious!

This coffee is perfect when using condensed milk. The grind is similar to (real) Italian espresso grind. I've tried 4 other coffee brands and they were not the right consistency to use with condensed milk (brews similar to regular American coffee). I use a flip moka pot and my coffee turns out perfectly every time.
I've started to buy two packages at time because I'm afraid to run out or not find it.

Posted by Dianna on Nov 1st 2018

Got me hooked

Love this coffee in the morning. Very smooth taste


Posted by lisa holley on Sep 1st 2018

Really, really good

I'm a big fan of Vietnamese coffee and have sampled many both in Vietnam and through Len's Coffee. The Me Thuot S is right up there with the best.

Posted by Jean-Pierre Diels on Aug 13th 2018

LOVE THIS COFFEE

I DRINK THIS COFFEE EVERYDAY AND LOVING IT

Posted by justin bae on Jul 24th 2018

Great way to start the day

I love this coffee--wonderful aroma, strong and smooth taste.

Posted by Ellen Solari-Brah on Jul 8th 2018

True VN coffee

My American family lived in VN from 1959 to 1969. I gave a bag of this coffee to my mother and it nearly made her cry with memories. It is that good.

Posted by Unknown on May 3rd 2018
Latest Blog Post
Our creative muse demands expression... this is our way of bringing more creative blending to your table (or cup). Read more...
Resources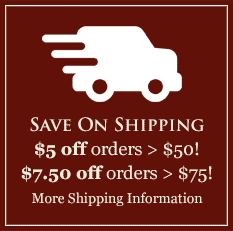 Featured Region
Brazil's Poços de Caldas
There is no other terroir in the world similar to the unique microclimate of Poços de Caldas, which is angled perfectly toward the sun. Poços de Caldas receives sharply divided day and night periods that begin with early morning sun full-on till 4 pm. The soil is enriched by volcanic minerals and rainforest humus. Learn more and browse Brazilian Volcano Coffees here.