Trung Nguyen Buon Me Thuot S Special Coffee Blend
Trung Nguyen Buon Me Thuot S Special Coffee Blend
A blend of Arabica, Robusta, Chari (Excelsa) and Catimor beans, in line with Gourmet Blend. In traditional Vietnamese roasting and flavor balancing style, Trung Nguyen created a trademark "every occasion" coffee with a rich, broad flavor and buttery mouthfeel, with excellent aftertaste and keeping qualities. This is a highly affordable coffee with great heritage, sophisticated balance and many hints of chocolate, fruit and nut. The 500 gram bag is more than a pound of coffee, about 17.6 ounces.
Over the last 11 years that we have been selling Trung Nguyen coffee, we have seen the S Blend climb to the top-selling spot in the lineup of Vietnamese coffees! You can't beat the price and value combination. We have had to increase the price $.50 recently due to rising prices from Trung Nguyen, but that is the only increase since 2012.
Want to try a quintessentially Vietnamese coffee with the traditional "butter roast", but not sure which coffee to try first? Start with the Buon Me Thuot Special!

Allergy note: The special butter-roast process that gives Trung Nguyen coffees their unique flavor and aroma is a proprietary recipe and we cannot promise that it is safe for individuals with severe allergies to any vegetable oil, such as soy.
We also can't promise it's vegan, but it is certified Halal and safe for lacto-vegetarians.
If you are vegan or if you have any concerns about allergens, we suggest our new Saigon Cafe Blend, which we can promise are free of common allergens and 100% vegan.
Customer Reviews
Write Review
Previous | Showing reviews 11-19 of 19
Stellar Find!

Smooth and delicious. Full flavor with a hint of cocoa that is Trung Nguyen Buon Me Thout S coffee balanced and rich. Great value as well! Very pleased with this blend.

Posted by Unknown on Feb 20th 2018

Unsurpassed Flavor!

Our first encounter with this coffee was in Hoi An Vietnam last December (2016). The flavor, aroma and texture of this coffee was superior to any coffee we had tasted. We purchased a couple of bags to bring home with us. We were pleased to learn of Len's Coffee as a domestic source for this product. We have introduced a few friends to this product and they, like us, are devotees of Trung Nguyen Buon Me Thout S coffee.

Posted by Mike Hackbarth on Dec 18th 2017

perfect coffee

We first had this coffee on a trip to Vietnam, and we brought several bags of it back with us. We were dreading the day when we ran out, and then we found this site. Saved! This coffee is just perfect - never bitter no matter how strong we make it, and it's as good iced as hot.

Posted by Terry Wheeler on Jul 6th 2017

DELICIOUS!

This coffee is wonderful. Trung Nguyen coffees are the best tasting coffees I have ever had.

Posted by Kathryn A Minicozzi on May 21st 2017

Delicious and addicting

several months back we were in an ice cream shop( of all places) and noticed Vietnamese coffee . We had never heard of it. My wife looked it up and bought a few bags of it and a few phin filters to try . We are long time Starbucks lovers and also have 2 nespresso machines at home . This coffee ruined us. We haven't been able to drink anything else since . On a recommendation we tried the " s " blend . Rich, dark and so ,so smooth . We've tried several others , and will eventually try all the different blends , but so far this blend is our favorite . Only negative thing I can say is this coffee is addicting, and you won't want to drink anything else ,

Posted by Kent on Mar 13th 2017

Yum

I first heard about Vietnamese coffee from Dennis Miller's radio show several years ago. He had just discovered it and was raving over it. Curious, I tried it. Started with the Trung Nguyen Blend and have been drinking it daily ever since. Yum.

Posted by Pete on Mar 4th 2017

Great coffee

This is a reliable blend with rich flavor

Posted by Jeff M on Feb 27th 2017

Family favorite

We love most of the Trung Nguyen coffees but this on is the one we keep coming back to--a good price and a great taste!

Posted by Melissa on Nov 15th 2016

Delicious

This is the fourth bled of Trung Nguyen coffee I have tried and it's the second best, only slightly behind #4. This is a very rich coffee with a lot of depth from the dark roast. Chocolaty, buttery and amazingly smooth with only the barest hint of acidity. You can use an obscene amount of grounds and the pot will still be smooth. There aren't any bitter notes at any strength.

It's a coarser grind than I make when using whole beans so it takes more coffee to make a pot than with finer ground coffee. I generally roast and grind my own coffee from green coffee beans but this kind of flavor is impossible for me to make at home from fresh beans. My daughter likes this better than any other blend. Buon Me Thuot Special is one that I plan to keep in my rotation along with #4.

Posted by Brian on Sep 29th 2016
Previous | Showing reviews 11-19 of 19
Latest Blog Post
Direct Trade is the wave of the future, and is picking up speed. It may just save hundreds of thousands of farming communities around the globe. Read more...
Resources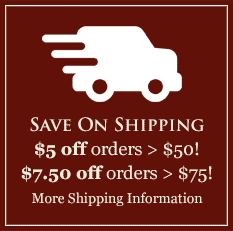 Featured Region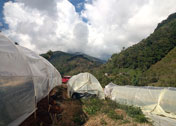 Costa Rica's Dota Tarrazu Region
"Tarrazu", like Champagne, is a restricted term that can only apply to the highly-prized coffees grown in one small mountainous region. With your help and ours, our Tarrazu coffee farmer is expanding his farm to the great benefit of the local people, the environment, and the coffee species. Learn more and browse our Costa Rica Dota Tarrazu coffees here.