Truong Lam Home Blend
This is a quintessential Vietnamese house blend like a visitor might find at a sidewalk café in any Vietnamese town. It's a blend of multiple coffee species, like most of the best Vietnamese coffees, containing Buon Me Thuot Highlands Arabica, Robusta, (on the label it says 'Cherry' but this is a transliteration of Chari, which is their word for Excelsa), with the delightful addition of Moka, a variety of Arabica with petite beans and a naturally chocolatey taste. The roast is a deep butter-roast, and the flavor is quite sweet, dark, and very full, with a pleasant bitter edge. It's especially good iced with milk and sugar in traditional Vietnamese iced coffee style.
500 gram (1.17 lb) bag, ground for Phin filter, French Press, cone-shaped drip machine and pour-over.
Customer Reviews
Write Review
Showing reviews 1-10 of 13 | Next
Outstanding Coffee

A great tasting coffee. No bitterness.

Posted by Unknown on Jan 22nd 2018

Simply the best.

This is what the other Vietnamese company used to call their Robusto Braxin, but haven't produced in several years, and I used to buy in Hanoi, or in Ha Giang after they stopped selling it. Truong Lam is a deep, dark, velvet smooth coffee with chocolate undertones and a hint of fruitiness. Very complex. Not acidic. Wonderful with or without condensed milk.

Posted by Unknown on Oct 30th 2017

Our Daily Favorite

We first tasted Vietnamese coffee during a trip throughout Southeast Asia several years ago. We really liked the smooth mocha-ey flavor. So, when we got home, we tried to find it here in the U.S. Len's (Heirloom back then) had a number of Vietnamese coffees, and we tried most of them. Truong Lam won hands down. We enjoy it every morning at home. Friends who we have introduced to it like to use it in their espresso makers. Normally I like my coffee black, but I like just a wee bit of cream in this coffee. Great way to start the day!

Posted by Eric B. on Jun 24th 2017

Outstanding Coffee

This coffee is a cross between coffee and chocolate and a real treat in the morning or any time of day.

Posted by Charlie on Jun 5th 2017

Outstanding

This is a very good coffee that has a great chocolate flavor that balances well with the flavor of the coffee.

Posted by C. Cann on Mar 9th 2017

Unique sweet dark roast

I first learned about this coffee from someone that travels to Vietnam and purchases it there. He was so eager to have me try it that he mailed me a bag. I LOVED IT! Then I searched all over Portland, OR which has several Vietnamese groceries and other Asian markets and was so disappointed when I couldn't find it. Then, the lightbulb came on and I went on line. Hallelujah! I found Heirloom Coffee and Truong Lam. I'm so happy and have been ordering ever since. P.S. The price is so reasonable too!

Posted by Unknown on Dec 8th 2016

Best I've tried from Heirloom Coffee yet

Tried all of the Trung Ngyuen blends Heirloom has to offer. I liked the Creative 1 the most until I tried this one. It's kinds like drinking a good Vietnamese coffee mixed with a Hot Cocoa. Excellent! Only if Heirloom would start selling Uy Tin coffee. That is the best Vietnamese coffee I've tried but can't find anywhere to purchase it.

Posted by Glenn on Nov 24th 2016

surprise

i didn't expect such a velvety chocolate flavor and sweetness. unique and delicious, but not for every morning.

Posted by gary on Nov 15th 2016

Great for blending with other coffees!

I use 1 part Truong Lam Home Blend to 3 parts of the Nicaraguan El Recreo Estate Swiss Water Process Decaf to make a strong tasting coffee concentrate using the Toddy cold brewing method. The resulting concentrate is very good served straight over ice cubes or mixed with cold milk. We also mix it with a Trung Nguyen Creative 4 concentrate for the morning caffeine fix, a wonderful way to wake up!

Posted by O. Busch on Nov 15th 2016

Constant favorite

We have sampled many of the coffee varieties sold by Heirloom Coffee and we keep coming back to Truong Lam. It has a wonderful depth of flavor and some inherent sweetness.

Posted by Unknown on Nov 7th 2016
Showing reviews 1-10 of 13 | Next
Latest Blog Post
Direct Trade is the wave of the future, and is picking up speed. It may just save hundreds of thousands of farming communities around the globe. Read more...
Resources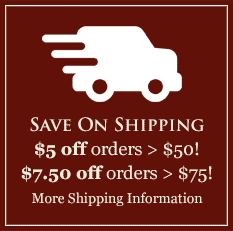 Featured Region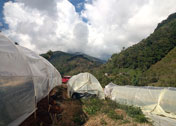 Costa Rica's Dota Tarrazu Region
"Tarrazu", like Champagne, is a restricted term that can only apply to the highly-prized coffees grown in one small mountainous region. With your help and ours, our Tarrazu coffee farmer is expanding his farm to the great benefit of the local people, the environment, and the coffee species. Learn more and browse our Costa Rica Dota Tarrazu coffees here.