Truong Lam Home Blend
This is a quintessential Vietnamese house blend like a visitor might find at a sidewalk café in any Vietnamese town. It's a blend of multiple coffee species, like most of the best Vietnamese coffees, containing Buon Me Thuot Highlands Arabica, Robusta, (on the label it says 'Cherry' but this is a transliteration of Chari, which is their word for Excelsa), with the delightful addition of Moka, a variety of Arabica with petite beans and a naturally chocolatey taste. The roast is a deep butter-roast, and the flavor is quite sweet, dark, and very full, with a pleasant bitter edge. It's especially good iced with milk and sugar in traditional Vietnamese iced coffee style.
As with all traditional Vietnamese "butter roast" coffees, some natural extracts, butter oil and a touch of salt and sugar are most likely used in its preparation. Generally "butter roast" does not necessarily mean butter, it is sometimes a vegetable oil for stability. So we cannot vouch for whether this product is Vegan or not. For guaranteed Vegan products, you may want to try our Saigon Blends line, which we create ourselves and know is 100% Vegan.
500 gram (1.17 lb) bag, ground for Phin filter, French Press, cone-shaped drip machine and pour-over.
We're sorry, we are currently out of Truong Lam and we do not have a date as to when it will return to the website yet.
Customer Reviews
Write Review
Showing reviews 1-10 of 33 | Next
Love this coffee

Trung lam is now my goto 100%,, alot going on in each cup, love it

Posted by Unknown on Nov 1st 2023

Thick & chocolatey with a hint of sweetness

It's our favorite Robusta blend. It's thick and chocolatey. There's a hint of sweetness so we're able to have it black without any milk or sugar! It's nice & strong too.

Posted by Chris on May 25th 2023

Truong lam

This is my favourite coffee. Really dark with a little sweetness. Perfecto!

Posted by Heather on Feb 1st 2023

Great for Blending

Truong Lam remains one of the staples in our coffee cupboard. We find it too rich to drink on it's own but blended with any of the Trung Nguyen coffees, about 1/3 Truong Lam : 2/3 Trung Nguyen it makes a superb beverage.

Posted by Sid Shugarman on Jan 28th 2023

The best!

I love this coffee! I've been drinking it for many years. Although I've tried drinking other coffees nothing compares to this.

Posted by Mardelle on Jun 27th 2022

Unique and delicious

I've been drinking this coffee for years. It has a distinct chocolaty
flavor. It's a treat in a cup.

This coffee has a distinct chocolaty flavor. It's a treat in a cup.

Posted by Diane on Jun 1st 2022

Strong enough

Excellent coffee and I love the consistency of the coffee!

Posted by Unknown on Nov 4th 2021

Dark, Rich and Full-bodied Coffee

Truong Lam is a strong, densely flavored, complex coffee that ranks among the best of the Vietnamese
brands.

Posted by Joey on May 28th 2021

Just like Vietnam

We had this amazing chocolatey smooth coffee at a small roadside cafe in rural Vietnam, and we bought everything they had. Back in the U.S., we spent a long time chasing a coffee like it. This is it: beautiful, cocoa like, smooth. There is nothing else like it.

Posted by Jay Fleitman on Dec 30th 2020

Singaporean kopi at home

I was looking for a butter roasted robusta coffee that, along with some condensed milk, might come close to the kopi we enjoyed in Singapore. This is it. The phrase "deep, dark, and delicious" was never more apt. Chocolaty.

Posted by Shawn on Jul 7th 2020
Showing reviews 1-10 of 33 | Next
Latest Blog Post
These volcanic soil coffees are delicious and diverse... Read more...
Resources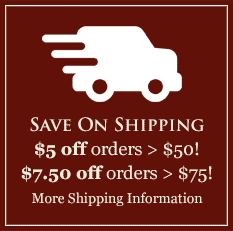 Featured Region
The Araku Valley of India
India's coffee tradition goes back 400 years or more, when a variety called Kent was first established in the Southern Hills. Arabicas predominated until the blight of 1870, when growers needed to hybridize to resistant varieties. The resultant strains had genes from Liberica and other unique, resistant species. Learn more and browse India's Araku Valley coffees here.