Truong Lam Home Blend
This is a quintessential Vietnamese house blend like a visitor might find at a sidewalk café in any Vietnamese town. It's a blend of multiple coffee species, like most of the best Vietnamese coffees, containing Buon Me Thuot Highlands Arabica, Robusta, (on the label it says 'Cherry' but this is a transliteration of Chari, which is their word for Excelsa), with the delightful addition of Moka, a variety of Arabica with petite beans and a naturally chocolatey taste. The roast is a deep butter-roast, and the flavor is quite sweet, dark, and very full, with a pleasant bitter edge. It's especially good iced with milk and sugar in traditional Vietnamese iced coffee style.
As with all traditional Vietnamese "butter roast" coffees, some natural extracts, butter oil and a touch of salt and sugar are most likely used in its preparation. Generally "butter roast" does not necessarily mean butter, it is sometimes a vegetable oil for stability. So we cannot vouch for whether this product is Vegan or not. For guaranteed Vegan products, you may want to try our Saigon Blends line, which we create ourselves and know is 100% Vegan.
500 gram (1.17 lb) bag, ground for Phin filter, French Press, cone-shaped drip machine and pour-over.
Customer Reviews
Write Review
Showing reviews 1-10 of 23 | Next
Amazing coffee

This is the best coffee I have ever had! I've search so long to find vietnamese coffee like I had in Saigon and Truong Lam is exactly what I was looking for. Thank you for supplying it!

Posted by Mary on May 26th 2020

Excellent

Since we were in Cambodia and tried Vietnam coffee with chocolate taste, we were searching for this coffee everywhere and couldn't find it. And after reading reviews, I gave a chance to Truong Lam Home Blend. It's awesome. It reminds me of the chocolatey coffee that I tried in Cambodia. It has NO added sugar, it's a "secret" recipe of Vietnam.

Posted by Mary Pavlova on Mar 19th 2020

I love chocolate

Truong Lam is one of my favorites. It's part coffee, part dessert. A little goes a long way.

Posted by Diane Bahr on Feb 18th 2020

Tastes like there is unlisted sugar added

The ingredients list does not mention either (it says four bean varieties, butter, and salt), but one sip should convince anyone that Truong Lam has added cocoa and sugar to the grounds in addition to who knows what else. It tastes good, of course, but the obvious disparity between listed ingredients and apparent ingredients has me very concerned.

Posted by Unknown on Oct 7th 2019

Super deep and dark

Wow, great stuff here. Rich, smooth, sweet and DARK. I usually drink my coffee black, and I had to scale back the amount of coffee I put into the brewer otherwise it was way too strong. With a bit of cream, it is truly delightful.

Posted by Unknown on Mar 27th 2019

Excellent

By far my favorite coffee! Chocolatey and full bodied.

Posted by Nico on Mar 26th 2019

Sweet and dark

A friend brought back some coffee from a cafe in Vietnam. Even when black, it tasted super sweet and chocolaty, and not at all chemical tasting like when you drink flavored coffees. This is the closest I have found at Len's to match that strange Vietnamese cafe coffee. This is spectacular. And no lies about it being dark, you can add a lot of milk to this and it looks as black as can be. Absolutely delightful.

Posted by Certifiable Caffienist on Dec 8th 2018

Best of the best

Since finding this coffee, all other vietnamese coffees are ruined for me. It's the best I've ever tasted, and every time I decide to try something else, I realize it's not possible to match Truong Lam. I keep some around at all times and drink it daily.

Posted by Unknown on Nov 20th 2018

Love this!

This is my personal favorite of all. Chocolatey, rich, sweet. What more can you ask for?! I've been using it to make cold brew, then freeze in ice cube trays. Add to iced coffee or smoothies. Very good!

Posted by JP on Aug 11th 2018

Favorite Brand

Truong Lam has always been my favorite. Black or on ice with sweetened condensed milk. The chocolate taste is awesome. Occasionally I've had consistency problems but I guess it's the Vietnam end and not Len's Coffee.

Posted by Pat on Jul 22nd 2018
Showing reviews 1-10 of 23 | Next
Latest Blog Post
We're doing everything we can to help! Read more...
Resources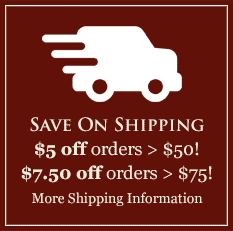 Featured Region
Brazil's Poços de Caldas
There is no other terroir in the world similar to the unique microclimate of Poços de Caldas, which is angled perfectly toward the sun. Poços de Caldas receives sharply divided day and night periods that begin with early morning sun full-on till 4 pm. The soil is enriched by volcanic minerals and rainforest humus. Learn more and browse Brazilian Volcano Coffees here.