Vietnamese Coffee Kit - HOPE Version
Vietnamese Coffee Kit - HOPE Version
Enjoy a popular Trung Nguyen coffee with genuine Vietnamese Longevity milk in this kit that supports at-risk children in Vietnam.
You get 340 grams of delicious Creative 2, the perfectly balanced, chocolatey 50/50 Arabica/Robusta blend. And you get the buttery, rich Longevity sweetened condensed milk for that genuine café flavor. To make authentic Café Sua Da at home, the kit comes with a beautiful red Hope Phin that brews a small cup of intense coffee.
You can make the freshest possible delicious Iced Vietnamese Coffee simply by pouring a little of the milk into a clear glass, filling the glass with small ice cubes or cracked ice, and placing the phin over the glass after adding the coffee and hot water. The dripping coffee makes a photogenic display as it cascades through the ice... and within 4 minutes you have mmmmmmmmmmm....
We know you'll have fun experimenting with authentic Vietnamese coffee at home, served exactly the way it is in Vietnamese coffee shops and restaurants. Each kit purchased generates a $3 donation from our proceeds to the Catalyst Foundation, and helps these fine people get added exposure in the world. It's a Win/Win!
For more information on the Catalyst Foundation, click here: https://www.catalystfoundation.org/
Kit contains: 1 bag of Creative 2 coffee, 1 red decorative Hope Phin, 1 14-oz Longevity milk, and our surefire pictorial guide on how to make prefect Cafe Sua Da every time.
If you would like to send this as a boxed gift, please select the boxed option and then select your preferred wrapping paper. (We can't add the wrapping option to the unboxed version). You can add a gift message in the Order Comments field at the bottom of the Checkout Page.
Latest Blog Post
These volcanic soil coffees are delicious and diverse... Read more...
Resources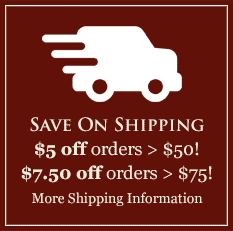 Featured Region
The Araku Valley of India
India's coffee tradition goes back 400 years or more, when a variety called Kent was first established in the Southern Hills. Arabicas predominated until the blight of 1870, when growers needed to hybridize to resistant varieties. The resultant strains had genes from Liberica and other unique, resistant species. Learn more and browse India's Araku Valley coffees here.