Vietnamese Dalat Blend
This artful coffee blend has a base of Indochine Estates heirloom Bourbon Arabica beans, a special heirloom species of Arabica that has been pampered on their family estate farms in Dalat for multiple generations. A perfect blend for icing and cold brew - we supply many mobile coffee trucks and pop-up restaurants with this blend!
These beans have a delicious buttery caramel taste that is very distinct, and a wonderful 'classic coffee' aroma that fill the kitchen with that scent we love.
We then blend in about 25% Dalat Robusta peaberries to give the coffee amazing body and fullness, as well as improving the crema when brewed as espresso. These peaberry beans are the source of much of the chocolate tone you see in Vietnamese coffee. They are gorgeous beans, round and "robust" and full of flavor.
We then add Catimor, a rare and unique Arabica variety with superb body brown sugar tones, and then finish with a small amount of Buon Me Thuot Excelsa (known in Vietnam as "Chari"), a distinct species of coffee that stimulates the middle and sides of the palate, giving the blend a full-bodied balance that is unexcelled. Buon Me Thuot region Excelsa is one of the trademark coffees used in traditional Vietnamese blends enjoyed as Café Sua Da.
This traditional four-variety blend also brews well in any drip machine, pourover, or French Press, and makes an excellent espresso, with a perfect ratio of brightness, sharp initial impression, full body, and strong taste retention. If intended as espresso, please choose whole bean and grind to your preference. 8 oz bag of roasted coffee, Harlequin (multi-temperature) roast. Please select ground or whole bean.
Key notes: Chocolate, caramel, butter, "classic coffee" aroma.
Customer Reviews
Write Review
Showing reviews 1-10 of 11 | Next
Game Changer

I can't comment on how this compares to other blends like it - there are a lot to choose from so I've got a bunch of variety to explore in my upcoming orders. This is the first Robusta heavy blend I've had. I associated it with everything I've disliked about darker roasted coffee - I don't think past me was wrong, I think it's true that darker roasts were covering up bad beans, and the robusta beans that other folks were sourcing probably were sub-standard. I feel like robusta beans might be like vermouth - once everyone decided vermouth is just for mixing, it became reasonable to make it cheaply and poorly. But none of this has to be this way! I have tasted a new way for it to be! This blend was delightful and eye opening.

Posted by DOUGLAS URBAN on Dec 19th 2020

Great Blend

Great Blend, wonderful floral background without being too sweet! Also a special flavor I can't identify. Had it as a pour through several times, will order again.

Posted by George E Weir on Sep 24th 2020

Bourbon Arabica Stands Out

I was sceptical at first. The vanilla hazelnut element must have been added as it is in flavored supermarket coffees. Reassured by the coffee gurus, now I enjoy it. The right balance, too. Too much dark or darker roasts are unpleasant to me. Is this Bourbon Arabica flavor specific to Dalat beans?

Posted by Tim on Sep 7th 2020

Excellent coffee

First tasted this coffee in Long Beach and loved it from the first sip. Wonderful caramel taste and a nice kick as I use two scoops per cup.

Thanks to Len's Coffee for shipping it to my hotel in Las Vegas so I could collect it on my holiday as they don't ship to the UK.

Posted by Unknown on Sep 19th 2018

Love this blend!

I'm a fan of robusta heavy bean blends, and this one is the best! I've been ordering it for over 2 years and no matter what other brands or blends I try, I always come back for Len's Dalat Blend!

Posted by Christine M Offutt on Sep 10th 2018

I love this coffee!

I'm a freak deep chocolate tones in espresso... and I know that means robusta beans. This blend is my favorite!

Posted by Chris on Feb 26th 2018

delicious coffee

A lovely blend of taste,caffeine boost and smoothness

Posted by Unknown on Dec 25th 2017

Great coffee.

I am a huge fan of Vietnam and it's creations. I have drank traditional Vietnamese coffee for many years. When I saw this coffee, I knew it must be good. Vietnam is the second largest producer of coffee in the world and this is a good example why.

It is a little bit less bold than I like, but the taste is superb. Highly recommend.

Posted by Skip Nelson on Jun 10th 2017

delicious treat

we have brewed this every day this week and been loving it

Posted by Unknown on May 20th 2017

Delicious blend

My wife and I love this combination

Posted by Unknown on Feb 24th 2017
Showing reviews 1-10 of 11 | Next
Latest Blog Post
These volcanic soil coffees are delicious and diverse... Read more...
Resources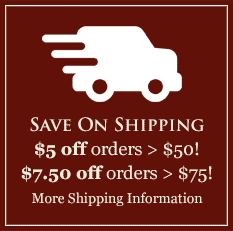 Featured Region
The Araku Valley of India
India's coffee tradition goes back 400 years or more, when a variety called Kent was first established in the Southern Hills. Arabicas predominated until the blight of 1870, when growers needed to hybridize to resistant varieties. The resultant strains had genes from Liberica and other unique, resistant species. Learn more and browse India's Araku Valley coffees here.