Trung Nguyen Creative 1 Culi Robusta
Trung Nguyen Creative 1 Culi Robusta
Trademark heirloom Vietnamese Robusta originally established in Vietnam in 1890 - 1922, made from select Culi (single, unsplit, peaberry) beans for richest flavor. Dark, strong, full-bodied and naturally sweet, can stand up to plenty of milk and sugar. A particularly excellent choice for iced coffee. 12 oz bags (340 grams) for ground coffee, 8.8 oz bags (250 gram) for whole bean.
Whole bean is back in stock! Just arrived.
We also suggest you try our new fresh-roast version of this coffee, Saigon Tradition.
More Information
The Vietnamese pioneered and perfected the Robusta variety over a hundred years ago, from stocks established by Jesuits in the 1890's. Yet in the late 20th century, much of the gourmet quality of this heirloom variety was lost due to improper cultivation and harvesting. The Culi Robusta is Trung Nguyen's triumphant return to the best gourmet Robusta in the world. There simply is no other source that we have found that exemplifies the true potential of gourmet, heirloom Robusta raised in the perfect climate, picked in multiple sessions, and sun-dried for up to 10 days to achieve the full ripeness and wonderful flavor tones that cannot be duplicated in water-washed coffees.
Recent memoirs from a famous consultant to the Italian espresso industry acknowledged that purchasing gourmet Robusta from Vietnam was the long-kept secret of top Italian espresso makers. Vietnamese Robusta is renowned for its rich crema and buttery mouthfeel.
Creative One is an extremely full-bodied coffee, partially Culi or "peaberry" blend, that fills the room with superior aroma. Some can detect a chocolaty flavor, too, that originates from the long ripening process. It is difficult to describe this coffee to Americans who have never had access to a gourmet heirloom Robusta, and who have been told that only Arabica coffee can be exceptional. This is one of the world's best gourmet "cheap thrills". Because of the prolific growth of Robusta, this coffee is available in a price range well below its worth in quality.
It makes an excellent, strong iced coffee. We stock some locations that brew the Culi Robusta commercially as their only iced coffee and it has performed better than their previous brands. However, the Culi Robusta does not store well as an iced coffee, so it should be served only on the day it is brewed.
The Culi Robusta is a high-caffeine coffee, with about 40% more caffeine than most Arabicas. It's hard to brew this coffee too strong. as it has few faults. It performs well in most drip machines at one level tablespoon, or more to taste, per cup. It can be doubled up in a Phin or French Press for an espresso intensity. It also is a great mixer for improving the flavor of that expensive Arabica coffee you have in your pantry that you were disappointed with. Blend your own Arabica/Robusta mix and you will join the millions who say "Wow!" over Culi Robusta in any form.
Robusta is a superior coffee for those who like to drink their coffee with cream and sugar, since it has been lab-proven that Robusta flavors are not masked by cream and sugar, unlike many Arabicas.
Allergy note: The special butter-roast process that gives Trung Nguyen coffees their unique flavor and aroma is a proprietary recipe and we cannot promise that it is safe for individuals with severe allergies to any vegetable oil, such as soy.
We also can't promise it's vegan, but it is certified Halal and safe for lacto-vegetarians.
If you are vegan or if you have any concerns about allergens, we suggest our new Saigon Tradition, which we can promise are free of common allergens and 100% vegan.
Customer Reviews
Write Review
Previous | Showing reviews 11-20 of 31 | Next
Amazing

Vietnamese Coffee is heaven sent. There is nothing like it. Thank you Len!

Posted by Elias on May 17th 2018

Bold Nutty Flavor - Great for Cold Brew!

Not much more to say - the flavor is delicious (a little nutty, nice and dark and rich) and the find grind makes it really great for cold brew. Tried hot too and that was lovely, but it's summer now.

I first learned about this brand when a friend brought me a gift from her Vietnam trip. It was so good that I looked it up online and here we are.... great coffee, fast shipping, easy.

Posted by Audrey on May 14th 2018

Chocolate in a coffee cup!

Love this coffee! My son brought some back home after a trip to Vietnam and I was hooked. Enjoy it with sugar and half/half in the afternoon. Very rich with a distinct chocolate flavor. Searched The Asian markets and could not find it anywhere. Glad to be able to get it from Len's Coffee.

Posted by Andy on May 5th 2018

Coffee

I really enjoy product

Posted by Inez on Mar 1st 2018

Best. Coffee. Ever.

Found this coffee quite by accident. A relative living in Vietnam brought some back as a gift. This is the best coffee I have ever tasted.

Have since given it as a gift several times and the reaction is always the same: everyone's new favorite coffee.

Highly recommended.

Posted by Bill on Feb 15th 2018

Not As Good As The Whole Bean

Nowhere near the same flavor as the Whole Bean

Posted by Unknown on Dec 28th 2017

Love Viet coffee

Love the stronger Trung Nguyen blends as espresso, with some milk and sugar.

Posted by Unknown on Dec 5th 2017

Great coffee!

Such a great, high quality coffee bean. Has a wonderful taste that makes a great brew, with or without ice. Affordable price for the value of the product. Ease of order on Len's Coffee site; arrived on time with supplemental reading. Definitely will be a repeat customer!!!

Posted by Chris S on Dec 1st 2017

Goto coffee

Culi 1 has been my favorite coffee ever since I discovered Len's years ago.
Great bold taste, high caffeine for those mornings, just gets better with milk and sugar.
Get the ground...tastes just as good and is less expensive.


Posted by Kenneth Gallaher on Nov 19th 2017

Gringo

ordered the ground by mistake, but actually very good.

Posted by Smoky on Nov 13th 2017
Latest Blog Post
Our creative muse demands expression... this is our way of bringing more creative blending to your table (or cup). Read more...
Resources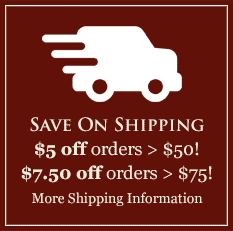 Featured Region
Brazil's Poços de Caldas
There is no other terroir in the world similar to the unique microclimate of Poços de Caldas, which is angled perfectly toward the sun. Poços de Caldas receives sharply divided day and night periods that begin with early morning sun full-on till 4 pm. The soil is enriched by volcanic minerals and rainforest humus. Learn more and browse Brazilian Volcano Coffees here.