Trung Nguyen Creative 4 (Premium Culi) Coffee
Trung Nguyen Creative 4 (Premium Culi) Coffee
Blend of culi (single, unsplit) beans of Arabica, Robusta, Chari and Catimor. Strong, very full-bodied and intense, with layers of complexity. 340g (12 oz) ground coffee suitable for Press, drip machine or Phin filter brewing.
Please select 340 gram ground or whole bean (250 gram).

More Information
This coffee is a gourmet's dream blend. Trung Nguyen puts together carefully selected Culi (unsplit "peaberries") from 4 different varieties. A lot of care and balancing goes into this coffee, and Trung Nguyen is rewarded by many loyal Vietnamese drinkers who proclaim this their favorite brew.
There are a lot of complex flavors in this coffee, and it also runs a little to the bitter and acid tastes, which is a plus for people who want a full-bodied coffee experience. If you like strong coffee, double up on this one and go for the gusto! In winter this is a comfort coffee, with its rich, appetite-awakening flavor and aroma.
Many restaurants and coffeeshops serve this coffee as their one, representative "Vietnamese coffee" in the Phin single-serving filter. Sometimes fans of this coffee will double it up in the small filter and drink it espresso-strength.
Culi-based coffees have an edge to them that is lost if stored in the fridge as iced coffee concentrate. Drink it fresh... and brew it right onto ice if you can. It's a sipping coffee when made strong, delightful in every taste.
At one level tablespoon per coffee you get a mild but broad taste. At 1.5 or 2 tablespoons you get that intense flavor it is famous for.
As with most Vietnamese coffees, if you can control the temperature you can get different effects. At 185° brewing you accent all the extra flavor tones and the chocolate/vanilla hints. At 205° you lose those flavor tones and get a more American-style coffee.
Allergy note: The special butter-roast process that gives Trung Nguyen coffees their unique flavor and aroma is a proprietary recipe and we cannot promise that it is safe for individuals with severe allergies to any vegetable oil, such as soy.
We also can't promise it's vegan, but it is certified Halal and safe for lacto-vegetarians.
If you are vegan or if you have any concerns about allergens, we suggest our new Saigon Cafe Blend, which we can promise are free of common allergens and 100% vegan.
Customer Reviews
Write Review
Previous | Showing reviews 11-17 of 17
Favorite coffee - EVER

First had this coffee in Vietnam, fell in love with it, and have been purchasing it ever since.

Posted by Linda Pitner on May 22nd 2017

My Favorite Vietnamese coffee

I have tried most of the Trung Nguyen Vietnamese coffee and find the Creative #4 is the one I order most due to its complexity and lack of bitterness. Brew it mostly in a French press but also use a phin filter, especially for iced coffee whereby creative #4 and brewing with through a phin result in outstanding flavor and satisfaction.

Posted by KJK on Apr 3rd 2017

Pure delight!

My favorite for several years. Deep, dark but no bitterness.

Posted by Ed on Mar 28th 2017

Nothing Compares

The only coffee I drink. I love Creative 4 and start every morning with two servings. I love it!!

Posted by T. Love on Jan 28th 2017

Love its layered complexity!

I have used Trung Nguyen Creative 1 for years, but my first cup of the Creative 4 won me over. The website incorrectly shows the price for 250 g. but the package received is 340 g. (12 oz.). I use the Toddy cold brewing method for all my coffees, and do not find a degradation in taste. The resulting coffee concentrate provides maximum flexibility in how you serve it. We drink mostly cold coffee, even in the winter.

Posted by O. Busch on Nov 15th 2016

Addicted!

I start my day with 2 servings of Creative 4. Delicious and strong, Creative 4 is constantly in my pantry.

Posted by T. Love on Nov 8th 2016

My Favorite Vietnamese coffee

I have tried most of the Trung Nguyen varieties, and keep coming back to Creative #4. I find it well balanced with a subtle and complex flavor. Good hot or cold and works well with a French press or Phin filter.

Posted by KJK on Oct 10th 2016
Previous | Showing reviews 11-17 of 17
Latest Blog Post
Our creative muse demands expression... this is our way of bringing more creative blending to your table (or cup). Read more...
Resources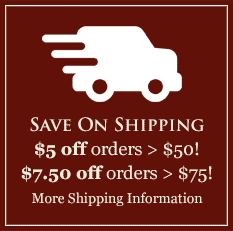 Featured Region
Brazil's Poços de Caldas
There is no other terroir in the world similar to the unique microclimate of Poços de Caldas, which is angled perfectly toward the sun. Poços de Caldas receives sharply divided day and night periods that begin with early morning sun full-on till 4 pm. The soil is enriched by volcanic minerals and rainforest humus. Learn more and browse Brazilian Volcano Coffees here.