Barako Blend - Philippine Liberica with Robusta and Excelsa
Barako Blend - Philippine Liberica with Robusta and Excelsa
Literally translated from Tagalog (the language of the Philippines), "barako" means "wild boar". In common usage, however, it can refer to the male of any species, especially studs, and extra-especially studs that share the strength and ferocity of the wild boar... and so "barako" came to mean manly, macho, fearless and tough.
"Kapeng Barako" is the Tagalog name for the specific variety of Liberica that grows on the high mountain slopes of the Philippines. Its name thus has a delightfully layered meaning: the wild Barako boar is known to feed on its leaves, the plant is much larger and tougher than other coffee species to harvest. The strong, wiry sugar cane workers of the Philippines are called "Barakos" locally and they like their Barako coffee extra dark and sweet (brewed campfire style in a large pot). Recently, due to the rarity of Liberica, "Barako" coffee has fallen into common usage in Philippine coffee shops as a term for any strong coffee. They offer "regular" coffee and "barako" coffee, which is just bolder or darker. We hope that in time the Liberica will make a comeback in awareness.
Our Barako Blend is one of our oldest recipes, one of Len's personal favorites, and one of the best ways to enjoy the interplay of Liberica with a supporting cast of characters. We start with a generous proportion of Liberica, add high-altitude Robusta to punch up the body and the caffeine, and round it out with rare Excelsa, a related species to Liberica. The result is a bold, smoky, and robustly fragrant cup that fortifies you for whatever challenges you face today, whether it's rampaging wild boars or eight-hour budget meetings.
Because Liberica is so rare and hard to source we have limited purchases to 6 bags, sorry.

8 oz bag, please select ground or whole bean.
More Information About Liberica (Kapeng Barako)
A unique and irreplaceable part of our worldwide coffee heritage, Liberica is an entirely separate species of coffee. Its almond-shaped beans have an exceptional aroma, almost floral and fruity, while its flavor is full and slightly smokey. We guarantee you have never tasted anything like this rare and exotic coffee.
Liberica is a vanishing species of coffee that is only now being brought back from the brink of extinction, and your purchase supports conservation of both the coffee and the forests where it grows.
Urgent update: Liberica is once again in danger of extinction. Many Liberica farms are replacing their pure Liberica trees with shorter, more convenient-to-harvest hybrid coffees. We fear that soon the wild Liberica trees will be the only ones left!
Now, more than ever, your purchase of Liberica is saving the entire species from extinction. Help us protect coffee biodiversity and preserve this irreplaceable part of our world's coffee heritage!
Customer Reviews
Write Review
YES--The Philippines?

Believe it or not--after sampling coffee from around the world, Len's Liberica and Barako coffees are among the best--to say the very least.

Posted by SE Asia Travler on Jul 7th 2021

Low acid, super tasty

Really enjoy this stuff. Great first cup in A.M. packs plenty of kick.

Posted by Ryan Hudson on Dec 30th 2020

This is what Ron Swanson drinks

the coffee you drink is the dog from duck hunt. This coffee is Ron Swanson from parks and rec.

Posted by Paul on Feb 14th 2017
Latest Blog Post
These volcanic soil coffees are delicious and diverse... Read more...
Resources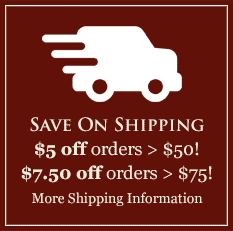 Featured Region
The Araku Valley of India
India's coffee tradition goes back 400 years or more, when a variety called Kent was first established in the Southern Hills. Arabicas predominated until the blight of 1870, when growers needed to hybridize to resistant varieties. The resultant strains had genes from Liberica and other unique, resistant species. Learn more and browse India's Araku Valley coffees here.