G7 3-in-1 Gourmet Instant Coffee
G7 3-in-1 Gourmet Instant Coffee
The original and still the top seller! G7 was the first instant coffee to be extracted directly from the unroasted coffee bean, not from freeze-dried brewed coffee like American brands. It's been the top instant coffee in Asia ever since its creation in 2002. The 3-in-1 version of G7 has coffee, creamer and sugar all in one packet... you just add hot water. The sweetness is about average for most coffee consumers, it is approximately as sweet as two sugar packets. If you would like to add your own cream and/or sugar, consider the G7 Black, which is 100% coffee only.
G7 is shipped in export packaging for three different global regions and domestic packaging for Asia. The product is the same regardless of packaging version. The export product also lists the name of the 3-in-1 as "Coffeemix", which is less confusing for international buyers. (We purchase whichever version is more available and provides the best economy for our customers.)
Contains casein, a milk derivative.
More Information
This is the first true gourmet instant coffee we have tasted. We have compared it to over 30 other popular Asian and USA brands such as Vinacafe, Coffee King, Nescafe, etc., and the G7 is far richer and has the full-bodied flavor that is absent from most instant coffee.
Trung Nguyen commissioned a state-of-the-art Italian-built facility in Buon Me Thuot to process G7 3-in-1 in 2005 and it has been the top Asian "white coffee" since. The reason is simple; it is the only instant coffee in the world that is processed from green, unroasted beans, and is powdered and roasted in the same operation. This process preserves more flavor and results in a smooth and non-bitter coffee. All other manufacturers use brewed coffee that is then freeze-dried in one fashion or another, which creates bitterness.
The G7 has its own unique taste, different from the Trung Nguyen brewed coffees, and fans of G7 will accept no substitute! This is great cup of coffee to bring with you when traveling or when you don't want to brew. All you need is hot water and you can have gourmet coffee anywhere... in your hotel, at breakfast, when camping or on the road traveling, etc.
Many offices and shops offer this coffee as a perk to employees, especially if they don't want to maintain a brewing station. It's the ultimate in convenience. G7 is also available in Black Unsweetened and Cappuccino flavors.
Ingredients, Nutrition, and Allergy Information:
Our non-dairy creamer ingredients do have a small amount of casein, a milk protein. All G7 products are independently tested for safety and purity by third-party labs in Germany and Malaysia, and G7 ingredients NEVER come from China.
The nutrition facts on the box are per 100 grams, not per serving. Here are the per-serving nutrition facts.
Nutrition facts per 16 gram packet:
Calories: 72 (From Fat: 26)
Total Fat: 2.4 grams
Sat. Fat: 2.3 grams
Trans Fat: 0 grams
Cholesterol: 0mg
Sodium: 44mg
Carbohydrates: 12.5g
Dietary Fiber: 0.5 grams
Sugar: 12 grams
Protein: 0g
Customer Reviews
Write Review
Showing reviews 1-10 of 37 | Next
I can't get enough of this coffee

I love this coffee. I never drink coffee with milk or sugar, and I almost never drink instant coffee, but here we are. The flavor of this is excellent, perfectly balanced, and almost like drinking hot chocolate, but with a coffee edge to it.

The packaging is all in Vietnamese, so all you need to know really is to bring 6oz of water to a boil, and pour in the packet.

Posted by Matt on Jul 2nd 2020

G7 Coffee

I used to order and drink Ngon 3-in-1 Strong coffee every day but it is no longer available. I have bought and drank G7 before and it is really good when you only use 6 oz. of water per the instructions. This is my new go to coffee.

Posted by Tim Wolfkill on May 8th 2020

Delicious and gentle

I was introduced to this coffee 20 years ago by a fellow co-worker and I have been drinking it every day since. I grew up in South America where coffee is a necessity not a luxury; needless to say, a big part of my income was spent at Starbucks. 3on1 Vietnamese coffee is as satisfying as Starbucks, more affordable and to me, much healthier

Posted by Gloria on May 8th 2020

Amazing

The taste is amazing, easy to prepare and for me, no side effects. Everyone I've shared with love it and you can't beat the price

Posted by Unknown on Mar 19th 2020

Best Coffee Ever

This coffee is incredible and I love it. It is so convenient and all it takes is boiling water and a small cup (make sure it is a small cup because larger cups will use too much water and diminish the wonderful taste.

Posted by Rosalie Danchanko on Feb 18th 2020

G 7 3 in 1

Great coffee

Posted by Inez P Robinson on Nov 29th 2019

You CAN take it with you.

Holiday dinners or overnighters on the road; slip into something more comfortable -- Trung Nguyen G7 in the evening/morning.

Posted by Unknown on Nov 9th 2019

Amazing

I'v Been drinking this coffee for 30 years so is not question that I love it, I have bought it from different dealers through the years and for some reason Lens Coffe's taste the best, I will never buy it from any body else. The packaging and delivery service is amazing

Posted by Unknown on Aug 7th 2019

Great Blend

If this product runs out at my home, I surely hear it..LOL...Simple to make just add hot water......delicious!

Posted by Unknown on Jul 23rd 2019

Convenient and good taste

I purchase this for my mother, but I love it as well. It is very convenient for her to open the pack and just add water. Their is just the right amount of sweetness and milk product for a good cup of coffee.

Posted by A. Robbins on Jul 18th 2019
Showing reviews 1-10 of 37 | Next
Latest Blog Post
We're doing everything we can to help! Read more...
Resources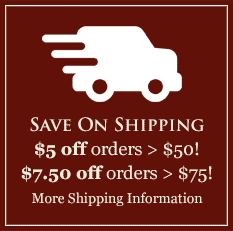 Featured Region
Brazil's Poços de Caldas
There is no other terroir in the world similar to the unique microclimate of Poços de Caldas, which is angled perfectly toward the sun. Poços de Caldas receives sharply divided day and night periods that begin with early morning sun full-on till 4 pm. The soil is enriched by volcanic minerals and rainforest humus. Learn more and browse Brazilian Volcano Coffees here.