Trung Nguyen Creative 3 Sparrow Arabica (Se)
Trung Nguyen Creative 3 Sparrow Arabica (Se)
Select single-source Buon Me Thuot Highland Arabica, a variety grown only in Vietnam. Se means "Sparrow", the name given to this indigenously developed varietal. A sweet, refreshing coffee with no bitterness. Floral and vanilla notes; extremely versatile.
12 oz bags (340 grams) for ground coffee only. (Trung Nguyen no longer produces a whole bean version of this coffee.)
More Information
The Trung Nguyen Creative Three (Arabica Se) is one of the world's most select and superior Arabica coffees. The Se stands for "Sparrow". The Sparrow Arabica is a cultivar grown exclusively in Vietnam and is noted for its mild acidity and superb balance. We often describe it as "what a donut-shop coffee wants to be when it grows up"!
If you object to the flavors in the new hybrid Arabicas, which can be redolant of licorice, lemon or barley, you will enjoy the fully old-world taste of this fine Arabica.
The Arabica Se is such a great combination of mild acidity and balanced aroma and taste that it is well suited as an all-purpose coffee, served any time of day and excellent for icing.
It's also a perfect dessert coffee, being a little sweet and wonderfully rich, so it isn't eclipsed by your Tiramisu. Iced, it should be brewed strong. It's impossible to make the Se bitter by brewing, so use it in any brewing method and feel free to double the amount of grinds or even make it Turkish-style if you begin with whole bean and grind it fine.
This coffee is also a good candidate for cold brewing, where it picks up floral tones and becomes a low-acid but flavorful coffee when used in an iced coffee concentrate.
The Se works well in any brewing method, including even basket filter drip machines.
Allergy note: The special butter-roast process that gives Trung Nguyen coffees their unique flavor and aroma is a proprietary recipe and we cannot promise that it is safe for individuals with severe allergies to any vegetable oil, such as soy.
We also can't promise it's vegan, but it is certified Halal and safe for lacto-vegetarians.
Customer Reviews
Write Review
Showing reviews 1-10 of 29 | Next
My All Time Favorite.

Just purchased a Kuerid 75 Platnum with the MyCup pod included. Two level teaspoons into the filterbasket and the best cuppa ever in less than a minute.

Posted by Charles Young Jr on Mar 9th 2023

Just the best

I love this coffee, been drinking it for years. Very smooth, never bitter n slightly chocolatey . Just try it and you will see what we drinkers of C3 mean.

Posted by Rachel on Oct 2nd 2022

Best Coffee

I have found this coffee line to be the best I have ever tried and now consistently order. No acidity, sweet, rich and the only coffee I ever have had the pleasure to drink and enjoy black!

Posted by DMW on May 20th 2022

We love it

Our family has been using this coffee for the past 12 years. All coffee drinkers in my family loves it.

Posted by STEVE SALLOOM on May 18th 2022

I love this coffee

I am so lucky to have found this coffee many years ago in Vietnam but then to have Len and his Coffee Crew be able to supply it to me in the USA is wonderful. Smooth coffee flavor, never bitter and seems to create a good crema in my espresso machine even though the grind is not as fine as I would normally use. Only preground is available, no beans but it still makes great coffee in a French Press, espresso machine and metal Chemex filter. You should at least try it once but be warned it is addictively delicious

Posted by Rachel on Feb 21st 2022

My Favorite

Deep robust flavor with a suttle chocolate aftertaste.
My very favorite for many years.

Posted by Charles Young on Sep 1st 2021

Bargaining Chip Coffee

In our house the last cup of this coffee in the pot is used as a bargaining chip to exchange chores and meal cooking duties, it's that good!

Posted by CHRISTOPHER CLICK on Feb 10th 2021

First had this coffee when I was in the war Vietnam

We live in Vietnam 1968 my first cup coffee was very good I had in café When I was in Hùe city been drinking a brew ever since then .
Mabuhay

Posted by Edward on Apr 18th 2020

The best

Delicious

Posted by Starofisho on Feb 8th 2020

My favorite coffee

This is a true story. I had a housemate who was Vietnamese. She went home to visit her family and when she returned she brought gifts for those of us in the house. Mine was the Vietnamese coffee. I liked it so much I found Len's email and ordered it, I ordered it for myself and to serve in my Bed and Breakfast where it was always a hit! I served it for the 10 years I operated my B+B and guests often asked how they could get it too. I'm certain there are many many people enjoying the Creative 3 and thinking fondly of a stay at the Purple Gables Bed and Breakfast.
P.S. I also shared the 3 in 1 instant packets with guests.

Posted by Lynda on Dec 9th 2019
Showing reviews 1-10 of 29 | Next
Latest Blog Post
These volcanic soil coffees are delicious and diverse... Read more...
Resources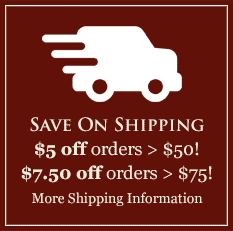 Featured Region
The Araku Valley of India
India's coffee tradition goes back 400 years or more, when a variety called Kent was first established in the Southern Hills. Arabicas predominated until the blight of 1870, when growers needed to hybridize to resistant varieties. The resultant strains had genes from Liberica and other unique, resistant species. Learn more and browse India's Araku Valley coffees here.