Coffee by Type
Here we have organized our coffees into categories based on some distinct attribute. Some reflect the coffee's taste (chocolatey coffees), some its health properties (low/high caffeine, low acid), some how it's brewed (espresso, instant, iced), and one category for a unique production method: kopi luwak, also known as civet coffee.
We will add more categories in the future, always with the aim to help you find coffees you'll love quickly and easily.
---
Below is a full list of all the items in all the sub-categories. This is useful if you want to browse everything, but you might find it easier to select one of the sub-categories above.
Latest Blog Post
We're doing everything we can to help! Read more...
Resources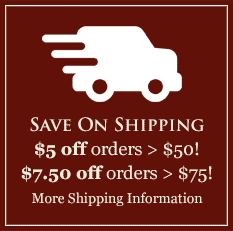 Featured Region
Brazil's Poços de Caldas
There is no other terroir in the world similar to the unique microclimate of Poços de Caldas, which is angled perfectly toward the sun. Poços de Caldas receives sharply divided day and night periods that begin with early morning sun full-on till 4 pm. The soil is enriched by volcanic minerals and rainforest humus. Learn more and browse Brazilian Volcano Coffees here.