Contact Us
We love to hear from you! Please feel free to contact us for any reason.
However, we cannot answer questions about these subjects:
1. Shipping products outside the USA and Canada. (USA inc. Hawaii, Alaska, territories and military addresses, Canada provinces).
We do not ship outside the USA and Canada.
2. Where you can find Trung Nguyen products in stores, either in the USA or outside the USA. Trung Nguyen does not track retail outlets and we cannot provide this information, simply because it is not available. Most of the products we carry are actually not available in any retail outlets in the USA.
For the above information, you may want to contact one of the following URLs. To contact the Trung Nguyen corporation directly, visit www.trungnguyen.com.vn. The site is written in Vietnamese but an English translation can be accessed by clicking on the British flag at the top right of the home page. Trung Nguyen products may be purchased in the UK and Europe at www.trung-nguyen-online.co.uk.
We are available on the phone at (781) 391-2255 from 9 to 5 ET. We would be happy to help you decide which coffee or tea to choose, guide you through the ordering process, or take your order over the phone.
You can also email us via the form below.
Latest Blog Post
We're doing everything we can to help! Read more...
Resources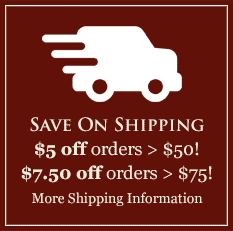 Featured Region
Brazil's Poços de Caldas
There is no other terroir in the world similar to the unique microclimate of Poços de Caldas, which is angled perfectly toward the sun. Poços de Caldas receives sharply divided day and night periods that begin with early morning sun full-on till 4 pm. The soil is enriched by volcanic minerals and rainforest humus. Learn more and browse Brazilian Volcano Coffees here.