Phuc Long Whole Leaf Green Tea
Our newest tea partner, Phuc Long supplies fine, whole-leaf green tea from Vietnam. Minimally processed; you can click on the pictures of the leaves below and see they are still slightly silvery. The silvering is what makes white tea "white", and is an indication of the youth of the baby leaves and the minimal handling. The packaging is both beautiful and convenient: inside, the tea is packed in a foil bag for freshness.
Personally, we love a low-astringency green tea, so we like to brew this at a lower temperature (170°) and re-use the leaves. The first brew has a pleasant sharpness, while the second brew is incredibly smooth. We recommend trying this at least once to see if you love it, too.
The Green is $6.95; the Jasmine and Lotus are $7.95. Net weight: 100 grams.
More Information
This tea is available in three varieties.
Lotus Green Tea
Like jasmine green tea, lotus tea is regular green tea that has been scented with lotus blossoms. You can tell this is a natural scent because a few lotus petals remain in the mix as proof (they enhance the aroma, too!). As is traditional for lotus tea, this is a "sticks and leaves" tea, meaning it contains both the top leaves and the tip of their stem, to complement the lotus flavor.
If you've never tried lotus tea, you've been missing out! It's always a smash hit when we taste-test it at markets and parties. The lotus aroma is difficult to describe, but it has hints of chamomile and a subtle richness. It's also a bit naturally sweet. Particularly refreshing when iced!
Classic Green Tea
Pure, fresh green tea. Nothing added. Clean, bright flavor and delicate aroma.
Jasmine Green Tea
Pure green tea, scented with jasmine petals. The jasmine aroma is distinct but not overpowering. This is a very balanced tea, and very fresh-tasting. A few natural jasmine petals remain in the tea, enhancing the aroma and demonstrating its authenticity.
Customer Reviews
Write Review
Fragrant, delicious

Bought this for my wife, as we had this brand while on vacation in Vietnam. Didn't think we would find it back in US. Wonderful tea, fragrant and delicious. Also works well in a milk tea brew.

Posted by Unknown on May 8th 2020

Best Lotus tea

The taste of lotus seed tea is described by some as bit bitter with a flowery chaser; the Phuc Long lotus tea has even smoother taste and left you with the best fragrant calming hot drink

Posted by Unknown on Jun 2nd 2018
Latest Blog Post
We're doing everything we can to help! Read more...
Resources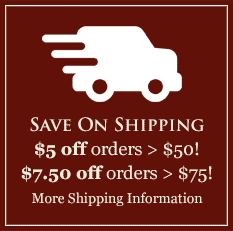 Featured Region
Brazil's Poços de Caldas
There is no other terroir in the world similar to the unique microclimate of Poços de Caldas, which is angled perfectly toward the sun. Poços de Caldas receives sharply divided day and night periods that begin with early morning sun full-on till 4 pm. The soil is enriched by volcanic minerals and rainforest humus. Learn more and browse Brazilian Volcano Coffees here.