Trung Nguyen Creative 1 Culi Robusta
Trung Nguyen Creative 1 Culi Robusta
Trademark heirloom Vietnamese Robusta originally established in Vietnam in 1890 - 1922, made from select Culi (single, unsplit, peaberry) beans for richest flavor. Dark, strong, full-bodied and naturally sweet, can stand up to plenty of milk and sugar. A particularly excellent choice for iced coffee.
12 oz bags (340 grams) for ground coffee, 8.8 oz bags (250 gram) for whole bean.
We do have to have a limit of 3 per customer because we are low on stock, sorry.

More Information
The Vietnamese pioneered and perfected the Robusta variety over a hundred years ago, from stocks established by Jesuits in the 1890's. Yet in the late 20th century, much of the gourmet quality of this heirloom variety was lost due to improper cultivation and harvesting. The Culi Robusta is Trung Nguyen's triumphant return in the 1990's to producing the best gourmet Robusta in the world at that time.
Recent memoirs from a famous consultant to the Italian espresso industry acknowledged that purchasing gourmet Robusta from Vietnam was the long-kept secret of top Italian espresso makers. Vietnamese Robusta is renowned for its rich crema and buttery mouthfeel.
Creative One is an extremely full-bodied coffee, partially Culi or "peaberry" blend, that fills the room with superior aroma. Some can detect a chocolaty flavor, too, that originates from the long ripening process. It is difficult to describe this coffee to Americans who have never had access to a gourmet heirloom Robusta, and who have been told that only Arabica coffee can be exceptional. This is one of the world's best gourmet "cheap thrills". Because of the prolific growth of Robusta, this coffee is available in a price range well below its worth in quality.
It makes an excellent, strong iced coffee. We stock some locations that brew the Culi Robusta commercially as their only iced coffee and it has performed better than their previous brands. However, the Culi Robusta does not store well as an iced coffee, so it should be served only on the day it is brewed.
The Culi Robusta is a high-caffeine coffee, with about 40% more caffeine than most Arabicas. It's hard to brew this coffee too strong. as it has few faults. It performs well in most drip machines at one level tablespoon, or more to taste, per cup. It can be doubled up in a Phin or French Press for an espresso intensity. It also is a great mixer for improving the flavor of that expensive Arabica coffee you have in your pantry that you were disappointed with. Blend your own Arabica/Robusta mix and you will join the millions who say "Wow!" over Culi Robusta in any form.
Robusta is a superior coffee for those who like to drink their coffee with cream and sugar, since it has been lab-proven that Robusta flavors are not masked by cream and sugar, unlike many Arabicas.
Allergy note: The special butter-roast process that gives Trung Nguyen coffees their unique flavor and aroma is a proprietary recipe and we cannot promise that it is safe for individuals with severe allergies to any vegetable oil, such as soy.

Customer Reviews
Write Review
Showing reviews 1-10 of 54 | Next
Everybody knows

Everybody knows that Creative 1 is the best flavor and most satisfying coffee in the entire free world.

Posted by Bob Spencer on Sep 21st 2023

Too finely ground for drip

I was always a fan of creative 1 until recently. Now it clogs my drip filters and overflows. I bought a MochaMaster and it still overflows. The going is so fine it turns to mud and prevents proper flow.

Posted by Burton Abrams on Jul 2nd 2023

Excellent. Get the whole bean coffee

The Culi #1 whole bean is delicious. If you loved the whole bean #3 you will enjoy this coffee too. It's rich, aromatic, and redolent of chocolate.

Posted by M. on Jun 29th 2023

Excellent coffee, even better service!

Years ago I was gifted a bag of this liquid magic and ever since have been a loyal customer. The customer service is excellent and the shipping unrivaled. The last order I placed was shipped the same day I ordered it! Who does that!? Fantastic coffee and a great company.

Posted by John LaLonde on Jun 10th 2023

Everybody knows

Everybody already knows that Creative One is the best. I recommend it to my friends and they agree.

Posted by Bob on May 18th 2023

Amazing!

I would call this a very special, specialty coffee!
For those who love chocolatey dark roast, with no burnt notes. Flavor is from the coffee and not the roast. This p, and the regular non peaberry robusta, are my secret brews used to surprise the most dogmatic of Arabica snobs!

Posted by GB on Feb 26th 2023

#1 is well-named

You have to be a Robusta fan to enjoy TN#1. It is bold. It is rich. It is sweet. It is wonderful hot and delicious iced. I brew and drink one pot a day -- Cuisinart drip into the thermopot. I am microwaving the last cup around 3 or 4 in the afternoon. It's a tad rough around the edges but the core sweetness remains. If you like it robust, this is the brew for you.

Posted by Frank on Feb 15th 2023

Best coffee I ever had!

Perfect coffee to make Vietnamese coffee. I've tried many brands and I would say this is by far, my favorite brand! Will definitely continue purchasing!

Posted by Unknown on Jan 5th 2023

Of course it's #1

Of course Creative One is the best. Also, my guests are so pleased to discover it. I am personally restricted to a low acid coffee and so fortunate to have such a full flavor smooth rich low acid like Creative One.

Posted by Bob on Dec 15th 2021

My every day brew

I discovered Trung Nguyen coffee in Vietnam nearly 10 years ago and their Sang Tao 1 has been my go-to coffee ever since. I have it (need to have it) every day. It's full and rich but without the bitterness that I find with so many other coffees. And the dry grounds have a chocolately smell that makes just opening the bag a really pleasant experience. I was stuffing my suitcase with the stuff until I found that I could buy it here in the US. Len's prices are really fair for this product, highly recommended!!!

Posted by Rick on Jun 17th 2021
Showing reviews 1-10 of 54 | Next
Latest Blog Post
These volcanic soil coffees are delicious and diverse... Read more...
Resources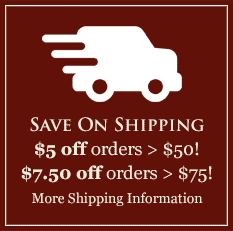 Featured Region
The Araku Valley of India
India's coffee tradition goes back 400 years or more, when a variety called Kent was first established in the Southern Hills. Arabicas predominated until the blight of 1870, when growers needed to hybridize to resistant varieties. The resultant strains had genes from Liberica and other unique, resistant species. Learn more and browse India's Araku Valley coffees here.