Tam Chau Origami (Flower) Oolong Tea
Tam Chau Origami (Flower) Oolong Tea
This top-quality Oolong tea, similar to Formosa's Oolong 18, begins as tightly-folded tea buds, each containing two or three leaves. When brewed, they unfold, origami-like, into charming tea flowers floating in a lovely jade-green cup.
This lightly-fermented Oolong has a fresher, more delicate taste than most Oolongs, and will appeal both to lovers of Oolong and those who usually prefer classic green tea. Its flavor and aroma develop in your mouth to give three distinct experiences: the initial sip, then the mouth-filling flavor, and finally the lovely and persistent aftertaste. 100g vacuum-packed bag.
Latest Blog Post
Direct Trade is the wave of the future, and is picking up speed. It may just save hundreds of thousands of farming communities around the globe. Read more...
Resources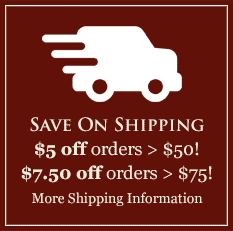 Featured Region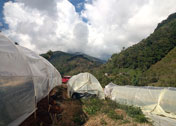 Costa Rica's Dota Tarrazu Region
"Tarrazu", like Champagne, is a restricted term that can only apply to the highly-prized coffees grown in one small mountainous region. With your help and ours, our Tarrazu coffee farmer is expanding his farm to the great benefit of the local people, the environment, and the coffee species. Learn more and browse our Costa Rica Dota Tarrazu coffees here.