Tam Chau Origami (Flower) Oolong Tea
Tam Chau Origami (Flower) Oolong Tea
This top-quality Oolong tea, similar to Formosa's Oolong 18, begins as tightly-folded tea buds, each containing two or three leaves. When brewed, they unfold, origami-like, into charming tea flowers floating in a lovely jade-green cup.
This lightly-fermented Oolong has a fresher, more delicate taste than most Oolongs, and will appeal both to lovers of Oolong and those who usually prefer classic green tea. Its flavor and aroma develop in your mouth to give three distinct experiences: the initial sip, then the mouth-filling flavor, and finally the lovely and persistent aftertaste. 100g vacuum-packed bag.
Back in stock as of January 5th!
Customer Reviews
Write Review
Amazing Flavor

I was introduced to this tea by a coworker whom had picked it up in Vietnam while visiting family. I enjoyed it so much that we ordered more through a Vietnamese distributor. I couldn't have been more excited when I found that Len's Coffee was carrying the product and at a great price!
As for the tea itself the flavor is incredible. I would say it's a little more towards the green tea side as far as flavor notes compared to other oolongs. The "Origami Flowers" are quite satisfying to watch as the tea is steeping.
This has become my go to morning beverage as it quickly stimulates cognitive ability. If you love oolong or even just think it's OK you're missing out if you don't try this particular one!

Posted by Evan on Apr 3rd 2022

ABSOLUTE BEST OOLONG ON THE PLANET

I Thank you for having your Teas & Coffee reasonably priced. With that said, your Tam Chau Origami Black Dragon Tea is truly a bargain! I purposely bought Kung-Fu Oolong Tea & Touch Organic Oolong tea. Good, but NOT Tam Chau Origami!
I had a Ratatouilli Flashback Moment to my first cup in San Francisco as a young sailor on Liberty in the 1980's.
Yeah, I literally thought it was "Spinach-Tea"!
And Me loves, Me Spinach. But ALL tea comes from Camillia Sinensis, I love the smell almost as much as the taste. I have my next order already in my shopping cart so I don't overlap.
I have dedicated my French Press solely for Black Dragon Tea.
Thank you Tam Chau Origami and Lens Coffee!!!

Posted by Arthur on May 13th 2021
Latest Blog Post
These volcanic soil coffees are delicious and diverse... Read more...
Resources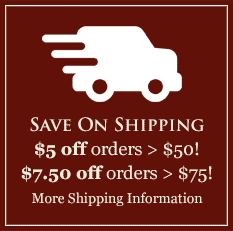 Featured Region
The Araku Valley of India
India's coffee tradition goes back 400 years or more, when a variety called Kent was first established in the Southern Hills. Arabicas predominated until the blight of 1870, when growers needed to hybridize to resistant varieties. The resultant strains had genes from Liberica and other unique, resistant species. Learn more and browse India's Araku Valley coffees here.