Vietnamese Dragon Fruit Powder, Freeze-Dried
Vietnamese Dragon Fruit Powder, Freeze-Dried
Dragon fruit powder is delicious and packed with nutrients! This powder is from the Red variety (although their color might be better described as purple or fuschia), as opposed to the White variety. They are grown and processed in Vietnam to meticulous standards of quality.
The most common use for this powder is in room temperature recipes or cold foods like smoothies and ice cream (the powder does not work well when heated because the fruit has a lot of natural fiber.) Len adds 2 tablespoons of powder to his protein smoothies for a wonderful fruit flavor and added nutrition. The 3 ounce pouch will flavor 5 or more twelve-ounce smoothies. That's only $1.20 per smoothie! High-quality Dragon fruit powder sells elsewhere on the web, if you can find it in stock, for anywhere from 25% to 400% more than we are selling it for here... because we are buying straight from the producer in Vietnam.
We include a 4-page insert with simple recipes to help you get the most enjoyment from your Dragon fruit powder!
The powder is freeze-dried, like our Dragon Fruit Chips, and there are no other ingredients than Dragon fruit.
Please select 3 oz bag or 6 oz bag.
More Information
Dragon Fruit Nutrition Facts

The following nutrition information is provided by the USDA for one 6-ounce (170g) serving of cubed dragon fruit. To be honest, we really don't know how to convert it to the powder type :-)

Calories: 102
Fat: 0g
Sodium: 0mg
Carbohydrates: 22g
Fiber: 5g
Sugars: 13g
Protein: 2g

Carbs

Dragon fruit is a naturally low-calorie food, with most of the calories coming from carbohydrate. There are two types of carbohydrate in dragon fruit: naturally occurring sugars (13g per 6-ounce serving) and fiber. You'll get 5 grams of fiber—or about 18% of your recommended daily intake—in a 6-ounce serving.

The exact glycemic index (GI) of dragon fruit has not been recorded, although one study estimates the glycemic index to be similar to that of a banana—or about 48 to 52. (Foods with a GI of 55 or more are considered high-glycemic foods.)
Fat

There is a very small amount of fat in dragon fruit. The edible seeds contain omega-3 fatty acids, omega 6-fatty acids, and polyunsaturated fat which are all healthy fatty acids.

Protein

Dragon fruit provides about 2 grams per serving.
Vitamins and Minerals

Dragon fruit provides vitamin C and riboflavin, along with about 17% of your daily recommended intake of magnesium—a mineral that is responsible for aiding in hundreds of biochemical reactions in the body. Dragon fruit also contains iron, niacin, and calcium.

Reduces Inflammation

Dragon fruit is rich in flavonoids, one of the many types of antioxidants that can help repair cell damage caused by oxidative stress and reduce inflammation. In turn, this can help the body ward off some chronic diseases.
Improves Digestive Health

Fiber helps to boost satiety, improves digestion and regularity, and may help to lower blood cholesterol. Current FDA guidelines recommend 28 grams of fiber per day. A serving of Dragonfruit provides about 5 grams.

Helps Manage Blood Sugar

In a collection of four studies, dragon fruit appears to improve blood sugar in people with pre-diabetes. In type 2 diabetes, dragon fruit didn't appear to provide significant outcomes, but there was a trend in improving blood glucose with higher doses of dragon fruit.
Latest Blog Post
These volcanic soil coffees are delicious and diverse... Read more...
Resources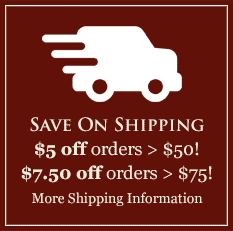 Featured Region
The Araku Valley of India
India's coffee tradition goes back 400 years or more, when a variety called Kent was first established in the Southern Hills. Arabicas predominated until the blight of 1870, when growers needed to hybridize to resistant varieties. The resultant strains had genes from Liberica and other unique, resistant species. Learn more and browse India's Araku Valley coffees here.