Vietnamese Freeze-Dried Lemon Powder, 5 oz.
Vietnamese Freeze-Dried Lemon Powder, 5 oz.
Here in the USA we are used to Lemons and Limes and Oranges. Heck, they are defined by their colors, right? Yellow, Green, Orange... But around the world there are many other "confused" citrus that don't know what they are. By our limited definitions, anyway.
There are the Calamanzi in in the Philippines and the Costa Rica Lemon as examples. The Calamanzi is tinier than the Key Lime and tastes mostly like a lime, but has its own distinct sweet flavor and is used in cooking a lot. The Costa Rica Lemon (Limon) looks like an orange and is not really sour. It is mildly sweet, tangy, and very mild in flavor in comparison to our lemons... it's more of the strength of an orange. And there are hundreds of other examples of citrus that walk the line between lemons, limes, grapefruit and oranges.
The Vietnamese Lemon is more like a Calamanzi or Key Lime in flavor. But it is larger than these fruits, close to the size of our lemon. This powder is 100% natural, nothing added. It dissolves in hot or cold water and is wonderful in cooking, beverages, or sprinkled on yogurt or smoothies, or what have you!
This is a 5 oz package in a convenient resealable pouch.
Latest Blog Post
These volcanic soil coffees are delicious and diverse... Read more...
Resources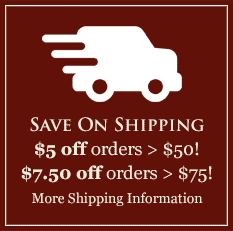 Featured Region
The Araku Valley of India
India's coffee tradition goes back 400 years or more, when a variety called Kent was first established in the Southern Hills. Arabicas predominated until the blight of 1870, when growers needed to hybridize to resistant varieties. The resultant strains had genes from Liberica and other unique, resistant species. Learn more and browse India's Araku Valley coffees here.