Costa Rica Dota Tarrazu Estate Coffee, green unroasted
Costa Rica Dota Tarrazu Estate Coffee, green unroasted
Our Santa Maria de Dota Terrazu estate-grown coffee comes from the home of the elusive Quetzal, the beautifully plumed endangered species. True Tarrazu appellation coffee only comes from three cantons in the highest altitude of the region of Tarrazu, including Santa Maria, that are located in a Cloud Forest (montane) through which many endangered wildlife species migrate. Most of the land is under conservation.
Grown at the peak of the ridge, at 6000 feet or above, these beans are classified as SHB (Strictly Hard Bean), a term reserved for high-altitude, dense beans with dark color and super-rich flavor. This is primarily Arabica Red Catuai with a little Yellow Catuai from taller-growing trees. Characterized by a pure coffee aroma and brown-sugar taste.
Please choose weight below. These are green unroasted coffee beans for home roasting.
Customer Reviews
Write Review
Costa Rica Terrazu Dota Green Beans

I discovered this coffee years ago during a visit to a Costa Rica rainforest. I am so fortunate to be able to keep a constant supply of these very special high altitude beans at home! My preference is a slow medium roast at 445 F (Genie Cafe). This allows the coffee to retain adequate acidity, with intense aromas, milk chocolate and pleasant earthy overtones. I use a medium grind and pourover or drip at 203 F. Topped off with 1/2 and 1/2 and sweetener. For my palate and technique, no other beans on the planet make finer coffee.

Posted by Gabe on Jan 1st 2022

Absolutely Fantastic

I'm so glad I found Len's! The Costa Rican Dota Tarrazu Estate unroasted is the best green coffee I've found. I've been ordering here for about a year. I roast it till just before second crack. Absolutely fantastic every time! Shipping is very reasonable and arrives within days. Take time to explore the website, there's a ton of information here!


Posted by Tom W on Sep 19th 2019

Geez, that's unblaie

Geez, that's unblaieveble. Kudos and such.

Posted by Judy on Oct 7th 2016

Smooth, Rich, Tasty

This makes a very good cup of coffee, but needs more than a light roast. I tried roasting these the same way that I did some Ethiopian beans, using a roast that was nearing the end of first crack, and although that works well with the Ethiopian beans it left these tasting a bit 'grainy'. On my next attempt I dropped the heat a bit before hitting first crack and went a minute after first crack ended. This produced a darker bean color with much less of the grainy taste of the light roast. I intend to take it to the beginning of second crack next time. I should probably mention that I roast with a FreshRoast SR700, so my results may not be indicative of what would be gotten with a drum roaster. I think these beans would develop more character with the longer roast times that go along with drum units. My hot air machine will only give me a short roast time, going all the way to second crack in under eight minutes on low heat and under four minutes on high heat. Even with that constraint these beans produced a nice, smooth cup of coffee that is on a par with Kona; my opinion. I'm pretty sure I will be moving to a drum unit before long and these beans will be tried again. It's almost time for another batch of Dota to be roasted. Darker this time. This might become the best coffee I've ever had with the right roast.

Posted by Bruce E. Munck on Sep 29th 2016
Latest Blog Post
These volcanic soil coffees are delicious and diverse... Read more...
Resources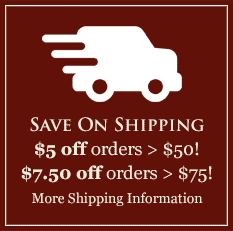 Featured Region
The Araku Valley of India
India's coffee tradition goes back 400 years or more, when a variety called Kent was first established in the Southern Hills. Arabicas predominated until the blight of 1870, when growers needed to hybridize to resistant varieties. The resultant strains had genes from Liberica and other unique, resistant species. Learn more and browse India's Araku Valley coffees here.