Costa Rica Dota Tarrazu Estate Coffee, green unroasted
Costa Rica Dota Tarrazu Estate Coffee, green unroasted
Our Dota Terrazu estate-grown coffee is the cream of the crop, the Arabica from our grower's home estate located in the premier Dota area.
Grown at the peak of the ridge, at 6000 feet or above, these beans are classified as SHB (Strictly Hard Bean), a term reserved for high-altitude, dense beans with dark color and super-rich flavor. Characterized by a pure coffee aroma and brown-sugar taste.
This single-source Estate-grown coffee has made a name for itself among cuppers and at expositions. We are proud to be the only USA importers making this coffee available within the USA for local shipping.
More Information
Recently the Tarrazu region of Costa Rica was decreed by the Court of Costa Rica to be limited to three counties in the state of Tarrazu -- Dota, Leon Cortez, and Tarrazu (County). For many years some green bean sellers have called their coffee "Tarrazu" even though it is produced outside the prime growing region and altitude. No more!
The Dota region is at one of the highest altitudes in which coffee is produced around the world. Our farm is located on three plots of land from 5,000 to 6,000+ feet altitude, in a region recently certified by the Coffee Board to be among the top few growing regions in the world. Dota is blessed with unusual soil, a combination of volcanic rock with clay and rainforest enrichment, and a perfect tropical rainy/dry season climate. Dota farmers produces a variety of subspecies of Arabica, which are combined to create an exceptionally well-rounded and rich cup.
The Dota Tarrazu is characterized by its clarity of taste and aroma and brown-sugar notes. In dark roasts it produces a fabulous caramel-butter taste profile. It is low in acid and high in body. The beans (SHB - Strictly Hard Bean top grade) are a little smaller and denser than lower-altitude beans, giving them a rich green color and sometimes requiring a little more time to roast, depending on your method. Because of the high altitude, Dota Estate Tarrazu has one of our lowest caffeine levels. No problem if you like caffeine... just drink more cups of this world-class coffee!
Customer Reviews
Write Review
Absolutely Fantastic

I'm so glad I found Len's! The Costa Rican Dota Tarrazu Estate unroasted is the best green coffee I've found. I've been ordering here for about a year. I roast it till just before second crack. Absolutely fantastic every time! Shipping is very reasonable and arrives within days. Take time to explore the website, there's a ton of information here!


Posted by Tom W on Sep 19th 2019

Geez, that's unblaie

Geez, that's unblaieveble. Kudos and such.

Posted by Judy on Oct 7th 2016

Smooth, Rich, Tasty

This makes a very good cup of coffee, but needs more than a light roast. I tried roasting these the same way that I did some Ethiopian beans, using a roast that was nearing the end of first crack, and although that works well with the Ethiopian beans it left these tasting a bit 'grainy'. On my next attempt I dropped the heat a bit before hitting first crack and went a minute after first crack ended. This produced a darker bean color with much less of the grainy taste of the light roast. I intend to take it to the beginning of second crack next time. I should probably mention that I roast with a FreshRoast SR700, so my results may not be indicative of what would be gotten with a drum roaster. I think these beans would develop more character with the longer roast times that go along with drum units. My hot air machine will only give me a short roast time, going all the way to second crack in under eight minutes on low heat and under four minutes on high heat. Even with that constraint these beans produced a nice, smooth cup of coffee that is on a par with Kona; my opinion. I'm pretty sure I will be moving to a drum unit before long and these beans will be tried again. It's almost time for another batch of Dota to be roasted. Darker this time. This might become the best coffee I've ever had with the right roast.

Posted by Bruce E. Munck on Sep 29th 2016
Latest Blog Post
We're doing everything we can to help! Read more...
Resources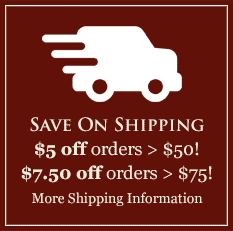 Featured Region
Brazil's Poços de Caldas
There is no other terroir in the world similar to the unique microclimate of Poços de Caldas, which is angled perfectly toward the sun. Poços de Caldas receives sharply divided day and night periods that begin with early morning sun full-on till 4 pm. The soil is enriched by volcanic minerals and rainforest humus. Learn more and browse Brazilian Volcano Coffees here.