Jaguar Nectar Coffee from Dota, Tarrazu
Jaguar Nectar Coffee from Dota, Tarrazu
This stunning Jaguar "Nectar" process coffee is produced in Santa Maria, Dota, one of the three true Tarrazu geographical origins.
Nectar coffee is often confused with "Honey Process", which usually employs sun drying with the coffee fruit left on the seed. But "Nectar" is created by using only farmer-picked peak ripe "cherries" in multiple picking sessions as the fruit ripens, then partially washing the fruit in a portable coffee milling nachine, leaving some of the pulp on to dry in "sky tunnels", wooden beds out in the wonderful bright sun at 6000' altitude. This farmer supports the preservation of the indigenous Costa Rica Jaguar, who migrates from the lower to the higher altitudes of the "cloud forest" along the mountain ridges of the region.
Donations are given to the Jaguar Program, which is a research project attached to the International Institute for Wildlife Conservation and Management (ICOMVIS) program of the Universidad Nacional (UNA) of Costa Rica.
Notes: Chocolate, butter, caramel.
Please choose whole bean or ground. 8 oz bags, Harlequin Roast mix of City/Full City temperatures.
Latest Blog Post
We're doing everything we can to help! Read more...
Resources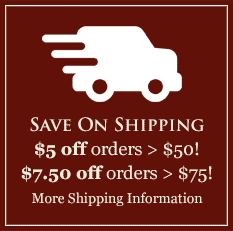 Featured Region
Brazil's Poços de Caldas
There is no other terroir in the world similar to the unique microclimate of Poços de Caldas, which is angled perfectly toward the sun. Poços de Caldas receives sharply divided day and night periods that begin with early morning sun full-on till 4 pm. The soil is enriched by volcanic minerals and rainforest humus. Learn more and browse Brazilian Volcano Coffees here.