Jaguar Nectar Coffee from Dota, Tarrazu
Jaguar Nectar Coffee from Dota, Tarrazu
Our Costa Rica Nectar coffee has been our best-selling microlot coffee for over 8 years! There is nothing else like it on the planet... except now, when other Costa Rica farmers are learning from our farmer in Providencia, Dota, how to replicate this specialty processing using Penagos portable coffee mills.
Nectar coffee is often confused with "Honey Process", which usually employs sun drying with the coffee fruit left on the seed. But "Nectar" is created by using only farmer-picked peak ripe "cherries" in multiple picking sessions as the fruit ripens, then partially washing the fruit in a Penagos portable coffee mill, leaving some of the pulp on to dry in "sky tunnels", wooden beds out in the wonderful bright sun at 6000' altitude.
Jaguar coffee is produced in Santa Maria, Dota, just a few miles from our original Nectar coffee, and is a mix of Arabica Caturra and Catuai, so it has a slightly different taste profile. We know you will love it!
Please choose whole bean or ground. 8 oz bags, Harlequin Roast mix of City/Full City temperatures.
Latest Blog Post
Our creative muse demands expression... this is our way of bringing more creative blending to your table (or cup). Read more...
Resources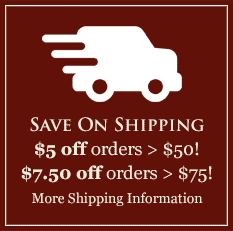 Featured Region
Brazil's Poços de Caldas
There is no other terroir in the world similar to the unique microclimate of Poços de Caldas, which is angled perfectly toward the sun. Poços de Caldas receives sharply divided day and night periods that begin with early morning sun full-on till 4 pm. The soil is enriched by volcanic minerals and rainforest humus. Learn more and browse Brazilian Volcano Coffees here.