Chocozilla (from Brazilla!)
Chocozilla (from Brazilla!)
Our second chocolatey coffee, once intended as a limited edition, now a permanent offering thanks to popular demand! Fabulous hot, iced or as cold brew!
ChocoZilla is primarily volcanic-soil grown Saint Domingos from the Poços de Caldas region of Brazil, blended with Villalobos Arabica and Vietnamese Robusta for added punch and depth. Whereas Mocharagua is intense dark chocolate, ChocoZilla is a sweeter milk chocolate. It's a bit lighter and brighter, too, quite refreshing. Perfect both for fans of chocolatey coffees in general, and especially for anyone looking for one with more subtlety (ideal for serving to groups).
All natural. Delicious hot or iced, takes well to milk and sugar. We have been enjoying it as cold brew also, where it has the time to really develop its natural chocolate tones. 8 oz roasted coffee, Medium roast. Please select ground or whole bean.
Caffeine level: Medium-High (approximately 130 mg per serving)
Customer Reviews
Write Review
Fantastic!!

This is the 5th blend from Len's I've tried and it's by far my favorite! Very smooth and delicious. Right amount of strength and that signature Len's coffee robust mouthfeel. This is the product I was searching for when I first began shopping online for coffee about a month ago!

Posted by Robert on Nov 23rd 2020

Yum?

I really enjoy this brew with a hint chocolate flavor.

Posted by JGL on Nov 20th 2020

Incredible

Where has this been all my life? It was so smooth and delicious I wanted to drink it throughout the day rather than just in the morning like I normally would. Will be buying again!

Posted by Unknown on Nov 18th 2020

Delicious

This is my go-to when I want a break from phin-filter full-on vietnamese coffee, and want more of a French Press brew. Still chocolatey and low acidity, absolutely delicious.

Posted by Unknown on Nov 20th 2018

Flavor

Wish I could taste the "terroir" better. I'm missing the chocolate overtones but this coffee is really great. Better to go to 9 Jerome when I'm there. Live in North Andover so it's a bit of a drive.

Posted by Unknown on Jun 11th 2018

Super brew!

My wife and I drink this quite often, and we are well stocked up on it. We use a French press.

We also blend it from time-to-time with Mocharagua, and Trung Nguyen #2 in proportions of 1-2-1 tablespoons for two cups. Fantastic !

Posted by Bill Yeager on Jun 26th 2017
Latest Blog Post
We're doing everything we can to help! Read more...
Resources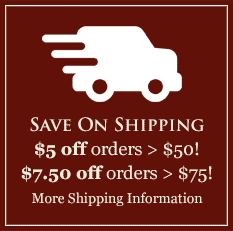 Featured Region
Brazil's Poços de Caldas
There is no other terroir in the world similar to the unique microclimate of Poços de Caldas, which is angled perfectly toward the sun. Poços de Caldas receives sharply divided day and night periods that begin with early morning sun full-on till 4 pm. The soil is enriched by volcanic minerals and rainforest humus. Learn more and browse Brazilian Volcano Coffees here.