Tanzania Peaberry Blend
Peaberries are round. They roll. Smart farmers on the steep slopes of Mt. Kilimanjaro figured out if they raised all peaberry coffee, they could just roll it down the slopes to the market.

Ok, that's not true or even correct, because you can't raise peaberry coffee. The peaberries are natural variants that comprise anywhere from 3% to 12% of certain coffees. They are the beans that never split in the middle, so they tend to be round, dense, and richly flavored... which a nuttiness that seems somewhat universal to peaberry regardless of origin or species.

Just what happens if you take an astoundingly good Tanzanian peaberry coffee and mate it with world-class renowned Vietnamese highland peaberry Robusta? Maybe peaberry heaven.
We have roasted the Tanzania Arabica at two temperatures and combined it with the other peaberries roasted separately at their ideal temperature. Very crafty.

Notes: Blueberry, cream, chocolate, nut. What's not to love?
8 ounce, Harlequin Artisan Roast, please choose ground or whole bean.
Latest Blog Post
Our creative muse demands expression... this is our way of bringing more creative blending to your table (or cup). Read more...
Resources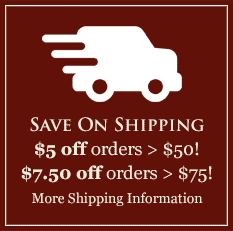 Featured Region
Brazil's Poços de Caldas
There is no other terroir in the world similar to the unique microclimate of Poços de Caldas, which is angled perfectly toward the sun. Poços de Caldas receives sharply divided day and night periods that begin with early morning sun full-on till 4 pm. The soil is enriched by volcanic minerals and rainforest humus. Learn more and browse Brazilian Volcano Coffees here.