Trung Nguyen Buon Me Thuot S Special Coffee Blend
Trung Nguyen Buon Me Thuot S Special Coffee Blend
A blend of Arabica, Robusta, Chari (Excelsa) and Catimor beans, in line with Gourmet Blend. In traditional Vietnamese roasting and flavor balancing style, Trung Nguyen created a trademark "every occasion" coffee with a rich, broad flavor and buttery mouthfeel, with excellent aftertaste and keeping qualities. This is a highly affordable coffee with great heritage, sophisticated balance and many hints of chocolate, fruit and nut.
The 500 gram bag is more than a pound of coffee, about 17.6 ounces. Ground coffee only, this product is not available in whole bean.
Over the last 15 years that we have been selling Trung Nguyen coffee, we have seen the S Blend climb to the top-selling spot in the lineup of Vietnamese coffees! You can't beat the price and value combination.
Want to try a quintessentially Vietnamese coffee with the traditional "butter roast", but not sure which coffee to try first? Start with the Buon Me Thuot Special!

The new shipment is here! Arrived April 18. Yay!

More Information
Allergy note: The special butter-roast process that gives Trung Nguyen coffees their unique flavor and aroma is a proprietary recipe and we cannot promise that it is safe for individuals with severe allergies to any vegetable oil, such as soy.
We also can't promise it's vegan, but it is certified Halal and safe for lacto-vegetarians.
Customer Reviews
Write Review
Showing reviews 1-10 of 58 | Next
Best Coffee Ever!

I ordered the package for the Catalyst Foundation fundraiser several months ago, which came with a bag of this coffee. It is strong and full-flavored with hints of chocolate. I've never tasted a coffee as delicious and have since turned a friend as well as my mom and my sister into addicts ... I mean fans ... of the S Blend.

Posted by Jennifer L Dougherty on Jun 26th 2021

Good coffee

My wife and I enjoy this coffee very much.

Posted by Eric on Apr 2nd 2021

WOW!

This coffee is delicious! Rich and smooth with a nice touch of chocolate. I definitely recommend this.

Posted by S. Dean on Apr 2nd 2021

Perfect and delicious

Great fast shipping. Honestly arrived faster than I had expected. Exactly what I was looking for in a Vietnamese coffee. Closest thing to what I had in Vietnam. Lovely chocolate flavor and deep darkness that makes it so delicious with condensed milk. Would definitely buy again.

Posted by Allan on Mar 31st 2021

Coffee review

I've been buying this coffee for awhile - it's delicious when you make it using a Vietnamese drip - best coffee!

Posted by Unknown on Feb 26th 2021

Wonderful Coffee!

After I was given some by someone who visited Vietnam, I wanted more. The U.S. distributor said it wasn't available in America. I'm so glad Len's Coffee had this exact blend; it's amazing!

Posted by Richard Besecke on Nov 12th 2020

Best coffee there is

I've been buying this coffee since traveling to Vietnam three years ago and falling in love with the typical style of coffee there. I brew it in a French press, for which it is perfect. It has a strong flavor and aroma but is very smooth to drink, very round and with the characteristic butteriness of this style of coffee. I've had friends ask about it from just smelling it from my to-go cup. It's the only coffee I stock now.

Posted by Anne on Oct 2nd 2020

Takes too long to brew

Hiya, this takes so long to get through my pour through paper filter cone that it is cold by the time it's done. However, a good flavor as a dessert coffee, chocolatey with a bit if cherry? Almond? background?

Posted by George E Weir on Sep 24th 2020

My Favorite

Absolutly love this coffee. Anything else is just a cup of disappointment.

Posted by Julie on Sep 17th 2020

Excellent!

Unexpectedly good coffee. From an unusual source (Vietnam). Will buy again.

Posted by Ralph on Sep 15th 2020
Showing reviews 1-10 of 58 | Next
Latest Blog Post
These volcanic soil coffees are delicious and diverse... Read more...
Resources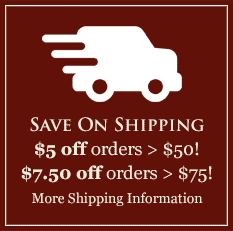 Featured Region
The Araku Valley of India
India's coffee tradition goes back 400 years or more, when a variety called Kent was first established in the Southern Hills. Arabicas predominated until the blight of 1870, when growers needed to hybridize to resistant varieties. The resultant strains had genes from Liberica and other unique, resistant species. Learn more and browse India's Araku Valley coffees here.