Trung Nguyen Buon Me Thuot S Special Coffee Blend
Trung Nguyen Buon Me Thuot S Special Coffee Blend
A blend of Arabica, Robusta, Chari (Excelsa) and Catimor beans, in line with Gourmet Blend. In traditional Vietnamese roasting and flavor balancing style, Trung Nguyen created a trademark "every occasion" coffee with a rich, broad flavor and buttery mouthfeel, with excellent aftertaste and keeping qualities. This is a highly affordable coffee with great heritage, sophisticated balance and many hints of chocolate, fruit and nut. The 500 gram bag is more than a pound of coffee, about 17.6 ounces.
Over the last 11 years that we have been selling Trung Nguyen coffee, we have seen the S Blend climb to the top-selling spot in the lineup of Vietnamese coffees! You can't beat the price and value combination.
Want to try a quintessentially Vietnamese coffee with the traditional "butter roast", but not sure which coffee to try first? Start with the Buon Me Thuot Special!

Back in stock! New shipment arrived April 1, no fooling!

More Information
Allergy note: The special butter-roast process that gives Trung Nguyen coffees their unique flavor and aroma is a proprietary recipe and we cannot promise that it is safe for individuals with severe allergies to any vegetable oil, such as soy.
We also can't promise it's vegan, but it is certified Halal and safe for lacto-vegetarians.
Customer Reviews
Write Review
Showing reviews 1-10 of 46 | Next
Best Vietnamese Coffee

Hands down this is the best "flavor" choice of Vietnamese coffee. I've tried most of the products that Lens Coffee has to offer and I always go back to this one.

Posted by Elaina Cundiff Cundiff on May 19th 2020

My Go To Choice

I have been enjoying this coffee since 2017 after first tasting it in Vietnam. It's full bodied but smooth. A really satisfying cup of coffee. I always want another cup.

Posted by S Sawyer on May 7th 2020

Great everyday coffee!

This is my go-to coffee every morning. Smooth and rich, buttery, great coffee for the morning.

Posted by Doug F. on Apr 18th 2020

Only Coffee you will ever need

I have been Trung Nguyen since I was in Vietnam in 2015. Honestly I like this coffee even better than the creatives 1-5. For the price you can't beat it - and the flavor is awesome. Everyone I have ever let try it agrees it is a great coffee. Many have continued to buy it and I am not surprised.

Posted by Unknown on Mar 4th 2020

Great for Shakes

The wife adds a little of this to her morning protein shake. And, she is not a coffee drinker. She loves the taste.

Posted by Charles Young Jr on Feb 29th 2020

Always Greay

My wife tasted this and, at age 67, now drinks coffee for the first time in her life. Peggy and Bob, RV travel fiends are now going to order it.

Posted by Charles Young Jr on Feb 29th 2020

Repeat Buyer

I have loved all the Trung Nguyen coffees I have tried since I got hooked on them a few years ago, but the Special "S" blend is the one I keep coming back to as it has an addictively rich and chocolatey flavor that is outstanding. Couple that with the very attractive price, and I am sold.
I like the S blend hot or iced, but I think it really shines as an iced coffee as it can get a bit murky and funky tasting when consumed hot. (in my opinion) I usually end up blending it with another non-butter-roast coffee for drinking hot in the colder months.

Posted by Doug Eisemann on Feb 18th 2020

Wow. The best.

This coffee is hands down the best bang for the flavor buck.
The delivery never fails to be super fast. I'm a loyal customer and now raving fan.
If you can - get ahold of some Pihatt coffee too. Killer flavor, that too.


Posted by Unknown on Dec 7th 2019

Rich, Round and Delightful

Trung Nguyen Buon Me Thuot S Special Coffee Blend- it has a smooth, deep balanced flavor that is wonderful to wake up with. A hint of cocoa and full bodied.

Posted by Al Zoto on Oct 15th 2019

Aromatic and economical

A lovely rich, sweet, and aromatic coffee that stands up very well to being pre-ground. Has chocolate overtones. Excellent brewed strong. It's popular with my friends. If you like the Trung Nguyen #3 Creative, you'll enjoy this.

Posted by Unknown on Oct 3rd 2019
Showing reviews 1-10 of 46 | Next
Latest Blog Post
We're doing everything we can to help! Read more...
Resources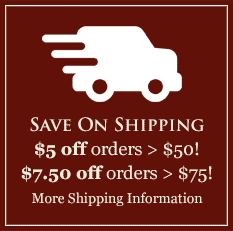 Featured Region
Brazil's Poços de Caldas
There is no other terroir in the world similar to the unique microclimate of Poços de Caldas, which is angled perfectly toward the sun. Poços de Caldas receives sharply divided day and night periods that begin with early morning sun full-on till 4 pm. The soil is enriched by volcanic minerals and rainforest humus. Learn more and browse Brazilian Volcano Coffees here.