Trung Nguyen Buon Me Thuot S Special Coffee Blend
Trung Nguyen Buon Me Thuot S Special Coffee Blend
A blend of Arabica, Robusta, Chari (Excelsa) and Catimor beans, in line with Gourmet Blend. In traditional Vietnamese roasting and flavor balancing style, Trung Nguyen created a trademark "every occasion" coffee with a rich, broad flavor and buttery mouthfeel, with excellent aftertaste and keeping qualities. This is a highly affordable coffee with great heritage, sophisticated balance and many hints of chocolate, fruit and nut.
The 500 gram bag is more than a pound of coffee, about 17.6 ounces. Ground coffee only, this product is not available in whole bean.
Over the last 15 years that we have been selling Trung Nguyen coffee, we have seen the S Blend climb to the top-selling spot in the lineup of Vietnamese coffees! You can't beat the price and value combination.
Please note that due to changes in the Post Office packages (they shrank all their Flat Rate sizes), we have changed our pricing structure to offer better pricing when people buy multipacks that fit the new box sizes optimally. In this case, the price of the Buon Me Thuot S Coffee was $9.95 per bag. We have raised this to $10.45 per single bag, but lowered the price to $9.75 per bag in the 4-pack.
Back in stock!

More Information
Allergy note: The special butter-roast process that gives Trung Nguyen coffees their unique flavor and aroma is a proprietary recipe and we cannot promise that it is safe for individuals with severe allergies to any vegetable oil, such as soy.
We also can't promise it's vegan, but it is certified Halal and safe for lacto-vegetarians.
Customer Reviews
Write Review
Showing reviews 1-10 of 68 | Next
My Favorite Coffee Ever!

I have found my favorite coffee, and it comes in more than a pound! It's a bargain as well as delicious. I will look for this every time I order coffee here.

Posted by Kathryn on Dec 7th 2022

I LOVE this coffee!

This is my favorite coffee. I make sure I am well stocked with it so I won't run out.

Posted by Kathryn Minicozzi on Nov 21st 2022

Love it

One cup, every morning, whether I need it or not

Posted by Unknown on Apr 6th 2022

So good!

We love this coffee! It's smooth with a velvety mouth feel, not bitter at all (unless you scorch it of course!) and it has a chocolate finish on the palate that is just divine!

Posted by STACEE A MANDEVILLE on Jan 5th 2022

Excellent mixer

I mix this coffee in equal parts with Truong Lam Cafe'. It gives a beautiful flavored cup heavy on the chocolate overtones. I drink all my coffee black with no additives and this combo is excellent.

Posted by Chuck on Dec 14th 2021

Too sweet, flavored coffee

This is not a bad blend. And I am sure people who like flavored coffee will like it. But to me it tastes too chocolatey and too sweet. It's as if you are drinking cocoa, not coffee. I think artificial flavors are added to this blend to make it smell and taste of chocolate. There is no way coffee beans could have such a smell on their own. The packaging is in Vietnamese, so I cannot understand the descriptions, but among ingredients, besides coffee varieties, you will see something about chocolate and whiskey. Again, not a bad coffee blend if you could take away the unnecessary flavoring.

Posted by Konrad on Dec 2nd 2021

Love this

This has become my "go to" cup of Joe. I brew it in an espresso machine and pour it over ice for the best ice coffee in the world.Wouldn't be caught without it!

Posted by Unknown on Sep 26th 2021

Delicious Coffee

I think I have found my new favorite Trung Nguyen coffee.

Posted by Kathryn Minicozzi on Sep 8th 2021

Delicious

Robust, smooth, a little chocolate aftertaste. My second favorite after Sparrow, Creative 3.

Posted by Charles Young on Sep 1st 2021

TNBMT S Special Coffee

Not that flavorful..It's ok..Other Vietnamese Coffee more Flavorful

Posted by Popeye on Aug 4th 2021
Showing reviews 1-10 of 68 | Next
Latest Blog Post
These volcanic soil coffees are delicious and diverse... Read more...
Resources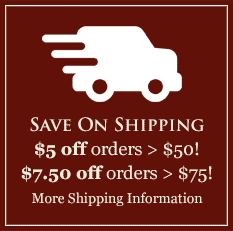 Featured Region
The Araku Valley of India
India's coffee tradition goes back 400 years or more, when a variety called Kent was first established in the Southern Hills. Arabicas predominated until the blight of 1870, when growers needed to hybridize to resistant varieties. The resultant strains had genes from Liberica and other unique, resistant species. Learn more and browse India's Araku Valley coffees here.