Trung Nguyen Buon Me Thuot S Special Coffee Blend
Trung Nguyen Buon Me Thuot S Special Coffee Blend
A blend of Arabica, Robusta and Chari (Excelsa) beans, in traditional multi-species Vietnamese style. Trung Nguyen created a trademark "every occasion" coffee with a rich, broad flavor and buttery mouthfeel, with excellent aftertaste and keeping qualities. This is a highly affordable coffee with great heritage, sophisticated balance and many hints of chocolate, fruit and nut.
The 500 gram bag is more than a pound of coffee, about 17.6 ounces. Ground coffee only, this product is not available in whole bean.
Over the last 17 years that we have been selling Trung Nguyen coffee, we have seen the S Blend climb to the top-selling spot in the lineup of Vietnamese coffees! You can't beat the price and value combination.
We're sorry, we are currently out of stock on this coffee due to holiday demand. Because of the costs and difficult logistics of importing at this time, we are not sure when we will have stock again :-(
More Information
Allergy note: The special butter-roast process that gives Trung Nguyen coffees their unique flavor and aroma is a proprietary recipe and we cannot promise that it is safe for individuals with severe allergies to any vegetable oil, such as soy.
We also can't promise it's vegan, but it is certified Halal and safe for lacto-vegetarians.
Customer Reviews
Write Review
Showing reviews 1-10 of 78 | Next
The only coffee in my cupboard!

Love love love. I got hooked on Vietnamese coffee after several trips there, and did a LOT of trial and error to find the right brand/blend after coming home. The S Blend is far and away the winner for me! I try to stock up whenever I can, since it can become unavailable during periods of high demand.

Posted by SF on Nov 29th 2023

Wish S Blend were decaf

I find Saigon S Blend to be a delicious coffee. However, because I prefer to drink decaf, have taken to mixing S Blend with Saigon DeCaf and also find this very tasty. I prepare this in a French Press. Should Len's Coffee produce Saigon S Blend in a decaffinated version, I would be very pleased.

Posted by Unknown on Nov 8th 2023

I love coffee and this is now my favorite coffee!

I had this for the first time at a friend's house and she graciously let me take home a bag. I ordered more before I finished that bag because the coffee is SOOOO great!! It's now my favorite coffee! SOOO great!

Posted by Liana on Sep 27th 2023

Wonderful coffee!!

My favorite coffee!!

Posted by Unknown on Apr 9th 2023

Best coffee

Best flavor, with chocolate tones.
We love it!

Posted by lzs on Apr 9th 2023

My Very Favorite Coffee!

I love this coffee! It is flavorful and all-around good! It is also a good bargain because it comes in bags of a little over a pound. I will continue to buy this as long as it is available.

Posted by Kathy on Feb 25th 2023

Great flavor - hint of chocolate

I first learned of this coffee from relatives who had visited Vietnam and brought back a few of these bags. I was already aware of LensCoffee, so when I got to the last bag, I got on here and started looking. It'd be nice if Len had a subscription service :D

Posted by Alan on Jan 19th 2023

Chocolatey!

We only drink this coffee. It's got a velvety mouth feel, low acidity, and a chocolatey finish on the palate. YUM!!!!

Posted by STACEE on Jan 12th 2023

My wife and my favorite coffee for many years

When I went to Vietnam 7-8 years ago I was given some Trung Nguyen coffee to take home as a gift. I enjoyed it so much I began to look for it in the United States. Of the various types of Trung Nguyen coffees- the Buon Me Thuot S Special Coffee Blend is my and my wife's favorite. It is smooth with a hint of chocolate and quite affordable compared to other coffees.

Posted by Unknown on Dec 25th 2022

Excellent, as always

Very delicious product. I have ordered from this company for years and my father did also. Neither of us have ever received a product that was not superior to any other brand we tried.

Posted by Charles A Young Jr on Dec 15th 2022
Showing reviews 1-10 of 78 | Next
Latest Blog Post
These volcanic soil coffees are delicious and diverse... Read more...
Resources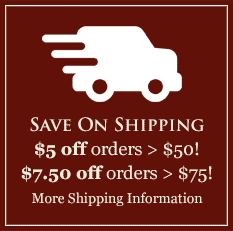 Featured Region
The Araku Valley of India
India's coffee tradition goes back 400 years or more, when a variety called Kent was first established in the Southern Hills. Arabicas predominated until the blight of 1870, when growers needed to hybridize to resistant varieties. The resultant strains had genes from Liberica and other unique, resistant species. Learn more and browse India's Araku Valley coffees here.