Trung Nguyen Creative 2 Robusta Arabica
Trung Nguyen Creative 2 Robusta Arabica
Blend of rich, sharp Robusta and milder fragrant Arabica; one of our most popular and well-rounded coffees. Good hot or iced, black or with cream and sugar.
The Trung Nguyen Creative Two (Robusta Arabica) is definitely the hands-down most accessible and popular coffee served in our taste testings and Market booths. It's a wonderful blend of high-quality Arabica and heirloom Robusta. It is an "anytime" coffee, with medium caffeine, well-balanced blended taste, and as good iced as it is hot. We suspect that at one time, a blend like this was the standard approach to fine coffee served around the world, before the days of modern hybrids and confined one-species tastes.
12 oz bags (340 grams) for ground coffee, 8.8 oz bags (250 gram) for whole bean.
We're sorry, we are out of Creative 2 whole bean at this time.

More Information
If you have never tried Vietnamese coffee, here is a perfect first candidate. In over 20,000 taste tests we can count on the fingers of one hand the number of people who were not enthusiastic about this coffee.
This coffee is best brewed at 1.5 tablespoons per cup, in a cone-shaped drip machine, French Press, percolator or any soak method. For some reason the coffee is not as successful in commercial machines as some of the other Trung Nguyen coffees, so we don't recommend it as a coffeehouse coffee, despite its immense popularity in home brewing. The whole bean is exceptionally flavorful, and could be experimented with if you want to use the #2 as a base for coffee specialty drinks and a house coffee.
If you are introducing a friend to Vietnamese coffee and you don't know their tastes, you can't go wrong with this balanced and delicious popular favorite coffee with a budget price. It remains our most successful coffee for inclusion in gift packages and Mini-Kits.
Allergy note: The special butter-roast process that gives Trung Nguyen coffees their unique flavor and aroma is a proprietary recipe and we cannot promise that it is safe for individuals with severe allergies to any vegetable oil, such as soy.
We also can't promise it's vegan, but it is certified Halal and safe for lacto-vegetarians.
Customer Reviews
Write Review
Showing reviews 1-10 of 32 | Next
Five stars, but...

This is a delicious product. Even though I prefer fresh ground coffee, I don't buy the beans because the oil additive that they treat them with gums up my coffee grinder!

Posted by Unknown on Nov 1st 2023

We love it

Our family has been using this coffee for the past 12 years. All coffee drinkers in my family loves it.

Posted by STEVE SALLOOM on May 18th 2022

My favorite for Vietnamese style coffee

I wouldn't want to drink only Trung Nguyen Creative 2 coffee, but for phin-brewed coffee with sweetened condensed milk, hot or cold, it can't be beat. Trung Nguyen coffee has a bit of a tang to it and an aroma that pairs nicely with the smoothness and sweetness of sweetened condensed milk. I've tried making Vietnamese-style coffee with sweetened condensed milk at home with other kinds of coffee beans. I've also had coffee at some coffee shops that was supposedly "Vietnamese-style". "Vietnamese-style" coffee that isn't made with Trung Nguyen beans is often bland and cloying. Trung Nguyen Creative 2 also works well for a strong cup brewed with a mocha pot, French press or and Aerobee press. It wouldn't be my top choice for pour-over coffee.

Posted by Unknown on May 4th 2022

1/2 of my family's favorite

This, along with C5, takes top spot for our family. It is our mainstay and we always ensure that between C2 and C5, we have several pounds at any given time.

Posted by EazyCheazy on Dec 27th 2021

Unquestionably my favorite coffee

I have been a huge fan of Vietnamese coffee since spending two weeks there several years ago. I have tried several brands since then, and this one is my favorite.

Posted by DSK on Oct 13th 2021

Best coffee ever!

I was first introduced to this coffee in Vietnam in 2016. I loved it so much I went on a quest to find it once I got back home to the States. Len's Coffee has been my saving grace. This coffee is amazing. It's dark and bold but smooth with almost chocolatey notes. I HIGHLY recommend it.

Posted by Unknown on Sep 1st 2021

Excellent coffee!

This is by far my favorite coffee! I look forward to every morning just to enjoy this coffee. Before I brew it I smell it. Yum!

Posted by Debbie on Sep 1st 2021

VNIC

Can't be beat for the best Vietnamese iced coffees!

Posted by Unknown on Jul 22nd 2021

My only coffee!

A friend brought a pack of Trung Nguyen Creative 2 Robusta Arabica back from her trip to Vietnam as a gift and I fell in love with its smooth but intense taste. with a hint of mocha and cinimon type spices. I was so lucky to find it at Len's Coffee. I cannot recommend it enough. It is now almost the only coffee I buy and drink.

Posted by Francesca on Nov 19th 2020

Amazing Aroma, greatest taste

I bought one 8 oz bag and it did not take long for me to finish it. I love the aroma and great taste. I'll make sure I have enough available all the time.

Posted by Unknown on Nov 8th 2020
Showing reviews 1-10 of 32 | Next
Latest Blog Post
These volcanic soil coffees are delicious and diverse... Read more...
Resources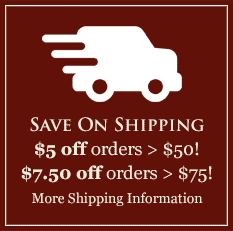 Featured Region
The Araku Valley of India
India's coffee tradition goes back 400 years or more, when a variety called Kent was first established in the Southern Hills. Arabicas predominated until the blight of 1870, when growers needed to hybridize to resistant varieties. The resultant strains had genes from Liberica and other unique, resistant species. Learn more and browse India's Araku Valley coffees here.