Prince Street Affogato Espresso
Prince Street Affogato Espresso
A new Prince Street espresso, as rich and sweet as a North End affogato! There's something about this blend that calls to that famous Italian dessert, with strong espresso melting into a perfect scoop of gelato... a combination of natural sweetness and caramel tones from the Brazilian and Costa Rican Arabicas, plus the creaminess and fullness that only a touch of Vietnamese Robusta peaberries can provide.
Though designed as an espresso, our staff will attest that the Affogato Special brews deliciously as a regular coffee, too. Flavorful and bold enough to stand up to cream and sugar if you like it like that. Even pouring it over ice doesn't slow it down, making this one of our most versatile blends.
8 oz roasted coffee, Medium roast. Please select drip grind, espresso grind or whole bean.
Latest Blog Post
We can't stop drinking these! The Happy Place Cascara-Hibiscus Blend is astounding hot plain or as a latte, 50/50 with milk. And the new Saigon Legend: Civet Edition is our "Magnum Opus" for 2017. Read more...
Resources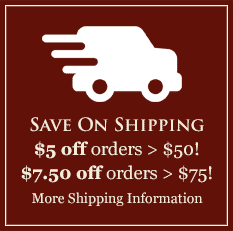 Featured Region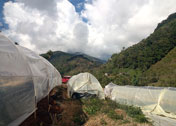 Costa Rica's Dota Tarrazu Region
"Tarrazu", like Champagne, is a restricted term that can only apply to the highly-prized coffees grown in one small mountainous region. With your help and ours, our Tarrazu coffee farmer is expanding his farm to the great benefit of the local people, the environment, and the coffee species. Learn more and browse our Costa Rica Dota Tarrazu coffees here.