Tam Chau Artichoke Tea, in teabags
Tam Chau Artichoke Tea, in teabags
Delicious, caffeine-free Artichoke tea is made from the whole Artichoke plant, although brands will differ in the percentage of flower, stem and leaf. This traditional herbal tea is a Vietnamese favorite, and has a smooth and naturally sweet flavor, rich mouthfeel, and surprising aroma reminiscent of vanilla or milk chocolate. It requires no sweetener, and it is used as a healthful drink in southeast Asia, where it is believed to promote liver functioning, via a mild detox and slight diuretic effect, and lower LDL cholesterol levels.
This 100% artichoke tea is subtle and has a strong initial rush of flavor, using flower, stem and root of the artichoke plant.
New 4-pack of boxes available! 4 boxes of 20 teabags (80 servings) for only $12.50!
The value bag of 100 teabags comes packed 2 teabags per cellophane pouch.
Customer Reviews
Write Review
yummy artichoke tea

A friend turned me on to this tea. I immediately feel in love with it. I make it with my green tea add a bit of honey and lemon and sip all night long. While others may not need sweetner I like honey in my tea. Artichoke tea is good for digestion and I have stomach problems and this tea makes my tummy feel yummy!

Posted by Marie on Apr 9th 2018

Love It

Friends always served artichoke tea after dinner at their house, great for winding down after a meal and sweet enough by itself that I didn't feel the need to add sweetener. While I couldn't find their exact brand online (they pick it up at restaurant quite a drive away), I found this tea, ordered it, and love it. Enough so that I thought I should add a review with high marks.

Good quantity and quality for price. Haven't had any problems separating the double bags. Will be ordering more in the future.

Posted by Nathan Kilger on Sep 29th 2016
Latest Blog Post
We're doing everything we can to help! Read more...
Resources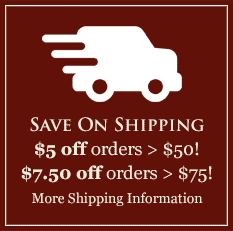 Featured Region
Brazil's Poços de Caldas
There is no other terroir in the world similar to the unique microclimate of Poços de Caldas, which is angled perfectly toward the sun. Poços de Caldas receives sharply divided day and night periods that begin with early morning sun full-on till 4 pm. The soil is enriched by volcanic minerals and rainforest humus. Learn more and browse Brazilian Volcano Coffees here.