LenBerica Exotic Blend
Unique hand-blended combination of Liberica and Sumatra Lintong, created by Len, our owner, and named for him. It's a customer favorite!
Lintong is Arabica coffee grown in the Lintong region of Sumatra. Just south of lush Lake Tahoe, this region combines moisture, high altitude, sunshine and good winds into a perfect growing environment. The premium quality Arabica is made unique by the traditional "curing" process that takes place during a three-stage drying cycle and results in an extremely smooth and flavorful profile. This coffee requires a delicate touch when roasting, so we have established a relationship with a local roaster for the best combination of skill and freshness.
Together, these two coffees complement each other into an extraordinarily aromatic and well-rounded coffee with much enhanced versatility: it can be brewed in any method including espresso, and is wonderful hot or cold. 8 oz roasted coffee. Please choose ground or whole ban.
Latest Blog Post
Direct Trade is the wave of the future, and is picking up speed. It may just save hundreds of thousands of farming communities around the globe. Read more...
Resources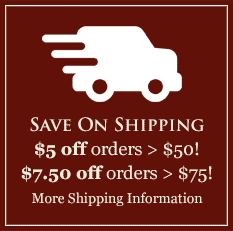 Featured Region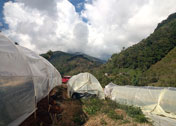 Costa Rica's Dota Tarrazu Region
"Tarrazu", like Champagne, is a restricted term that can only apply to the highly-prized coffees grown in one small mountainous region. With your help and ours, our Tarrazu coffee farmer is expanding his farm to the great benefit of the local people, the environment, and the coffee species. Learn more and browse our Costa Rica Dota Tarrazu coffees here.