Costa Rica Dota Tarrazu Estate Coffee, roasted
Costa Rica Dota Tarrazu Estate Coffee, roasted
Our Dota Terrazu estate-grown coffee is the cream of the crop, the Arabica from our grower's home estate located in the premier Dota area, from Down To Earth Farm. Now a Silver & Bronze Medal Winner in the 2016 Golden Bean North America competition!
Grown at the peak of the ridge, at 6000 feet or above, these beans are classified as SHB (Strictly Hard Bean), a term reserved for high-altitude, dense beans with dark color and super-rich flavor. This is primarily Arabica Red Catuai with a little Yellow Catuai from taller-growing trees. Characterized by a pure coffee aroma and brown-sugar taste.
More Information
The Medium Roast is milder and hits an optimal roast point.
We are proud to be the only USA importers making this coffee available within the USA for local shipping. 8 oz roasted coffee. Please select ground or whole bean.
Latest Blog Post
We can't stop drinking these! The Happy Place Cascara-Hibiscus Blend is astounding hot plain or as a latte, 50/50 with milk. And the new Saigon Legend: Civet Edition is our "Magnum Opus" for 2017. Read more...
Resources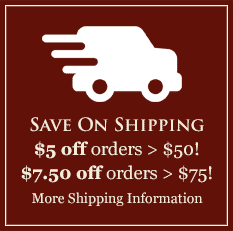 Featured Region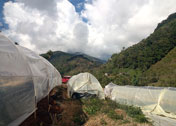 Costa Rica's Dota Tarrazu Region
"Tarrazu", like Champagne, is a restricted term that can only apply to the highly-prized coffees grown in one small mountainous region. With your help and ours, our Tarrazu coffee farmer is expanding his farm to the great benefit of the local people, the environment, and the coffee species. Learn more and browse our Costa Rica Dota Tarrazu coffees here.